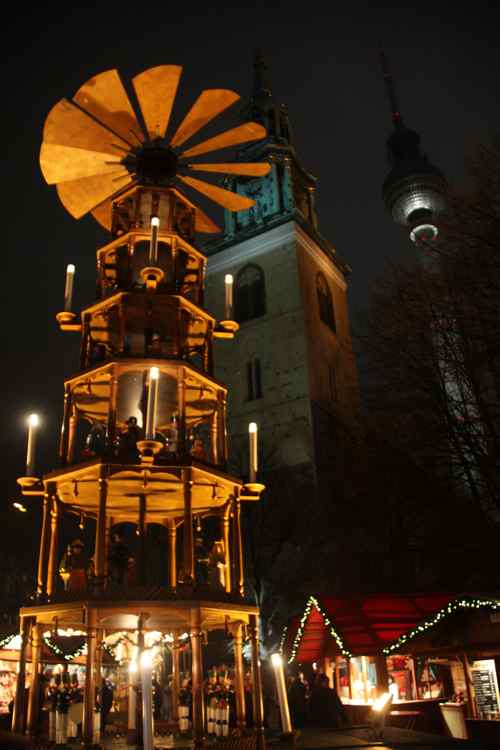 This year we kicked of the Christmas market season in Berlin, where I fell in love with the market in front of the Rotes Rathaus.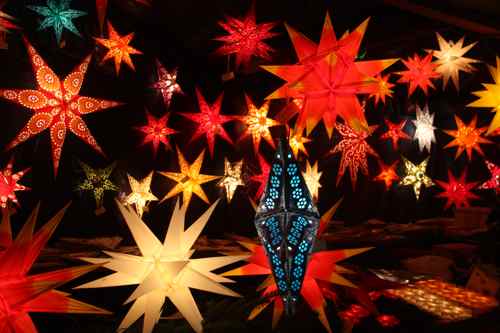 The stalls at Christmas markets sell more or less the same stuff wherever you are in Germany, but this market was distinctly Berliner thanks to its location, nestled between several of Berlin's most well-known landmarks, all lit-up and festive-looking.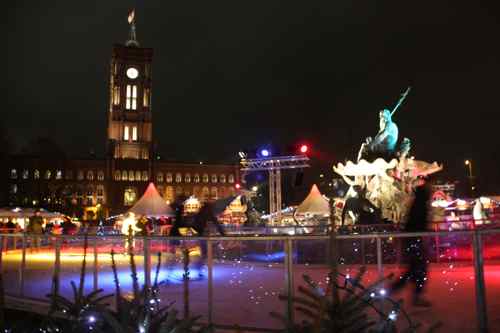 There was a donut-shaped ice skating rink around the Neptune Fountain, with skating music ranging from classical to Christmas kitsch.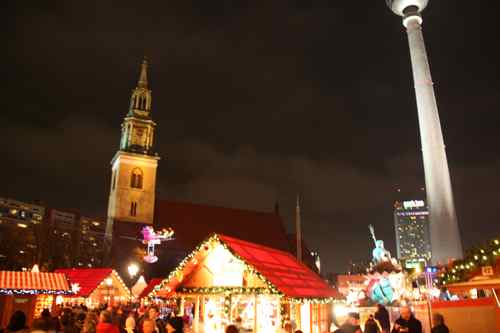 What's that, flying through the air in front of the Marienkirche, headed towards the TV Tower? Why, it's Santa! Plus a woman suspended in a little cloud-shaped basket underneath the sleigh. I'm guessing she was naughty this year.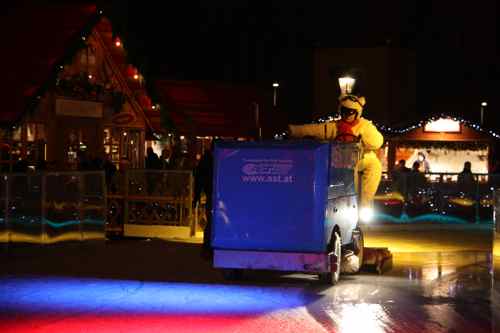 Knut the world-famous polar bear isn't so cute now that he's all grown up. To counter-act the drop in visitors he attracts, the Berlin zoo has made him get a job to earn his keep.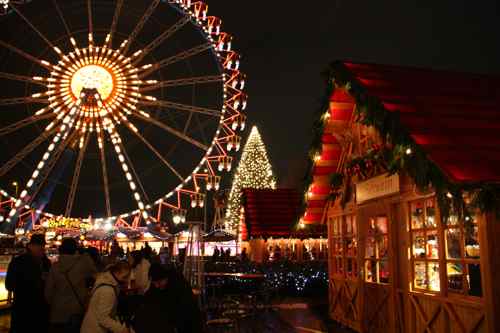 We're pretty sure this is the Oktoberfest ferris wheel. Eh, it looks pretty, too.