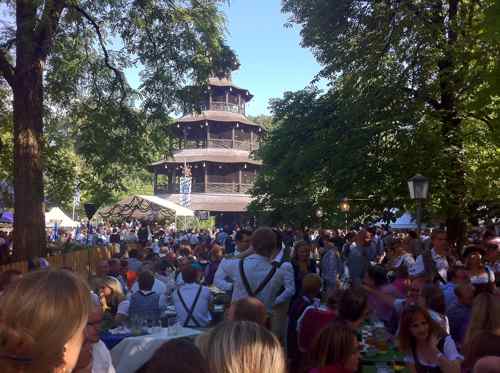 The Kocherlball is one of those must-try-at-least-once-if-you-live-in-Munich kinds of things. This yearly event is a throwback to the 1800s, when the rich people of Munich were so mean that they only let their servants have free time in the wee hours of the morning, which is when said servants would meet up for some dancing and beer.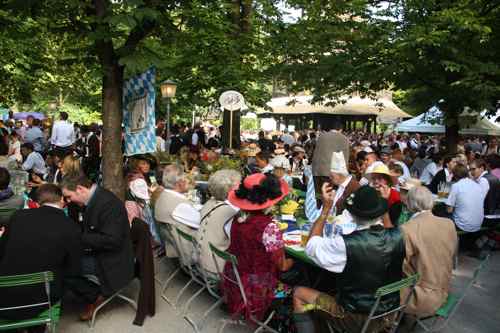 The modern version of the Kocherlball involves lots of tracht (traditional Bavarian dress, ie dirndls and lederhosen), beer, and oompah music.
But Jul, how does it differ from every other event in Munich? you ask. Excellent question. As far as I can tell, there are three distinguishing characteristics of this event: 1) candelabras; 2) in addition to lots of run-of-the-mill Oktoberfest tracht, there are several people in lovely period outfits from the 1800s; 3) that ass-crack-of-dawn feeling.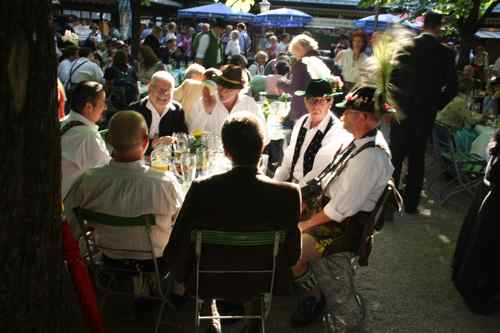 The Kocherlball takes place at the Chinese Tower beer garden in the English Garden (Munich's big park). Officially the event is 6am till 10am, but people start arriving much earlier than that; you'd have to wake up around 4am (or never go to sleep) if you wanted to actually snag a table.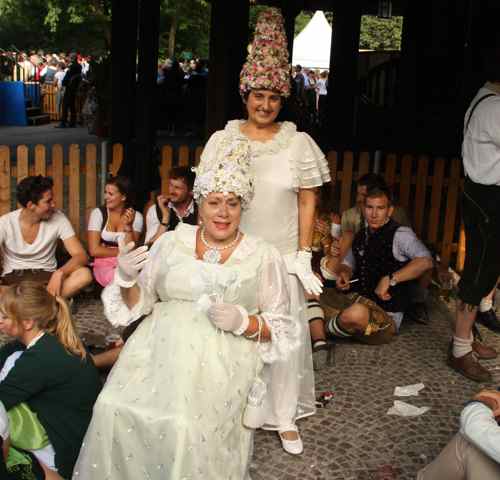 It's an eerie feeling to be out and about as the summer sun comes up, and bizarre to find yourself holding a beer less than an hour after getting out of bed. But hey, the 10,000 people all around you are doing it, so it must be a good idea. Right?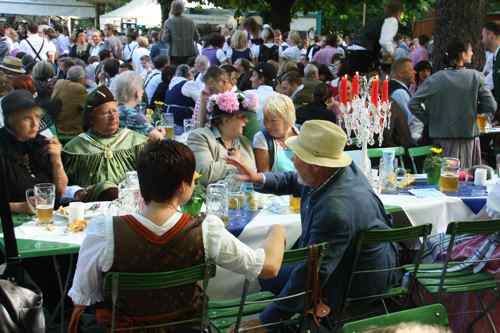 The date for the 2012 Kocherlball is July 15th.