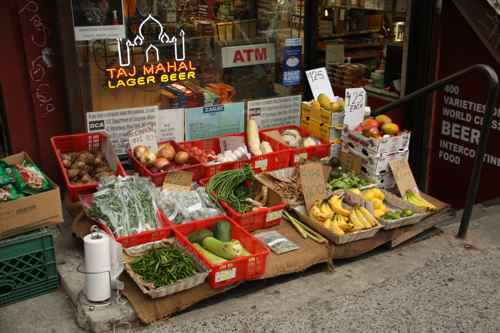 Scott and I get back to New York to visit friends and family about once a year. Well, we pretend we're there to visit, but mostly we are there to eat. Here are some of the culinary highlights from our most recent visit (those marked * were my absolute favorites from this trip).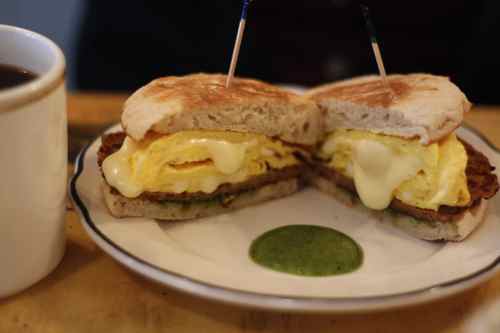 Penelope is a cute little midtown cafe with yummy breakfasts. Luckily our jet lag helped us beat the crowd, since they don't take reservations and the whole place was full by 9am on a Monday.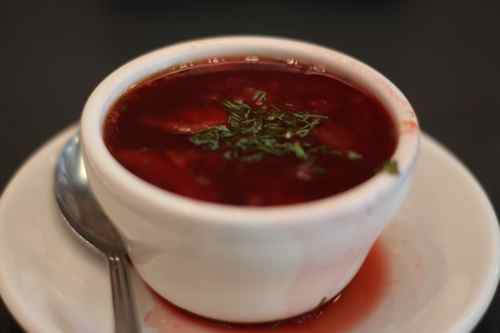 *Veselka is a 24-hour Ukrainian diner with an amazing vegetarian plate (and some good meaty stuff, too). I never thought I'd say this about stuffed cabbage, but their veggie stuffed cabbage with mushroom gravy was devine. The borscht was also pretty great. Thanks to Juliette for the recommendation she left on my last NYC food post!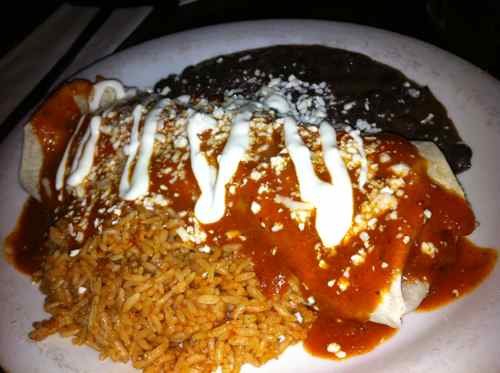 *El Parador gave us our Mexican fix. Mmmmm chiles rellenos. Mmmmm margaritas.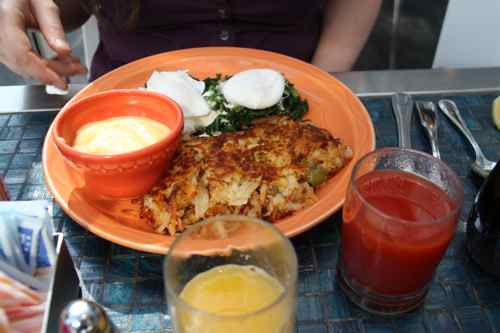 The Moonstruck Diner offered us a very American breakfast one morning, complete with lots of coffee refills and a surly waitress. Just look at that pile of hash browns.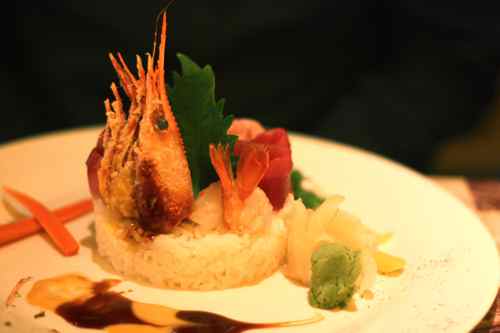 *Hane Sushi has some creative stuff on the menu (like avocado and peanut rolls).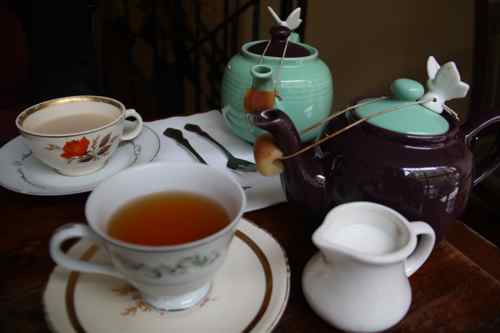 Alice's Tea Cup is a cute place for breakfast (and/or tea) on the Upper East Side. The tea menu goes on forever. My eggs florentine came on a very tasty scone; Scott loved his pumpkin pancakes.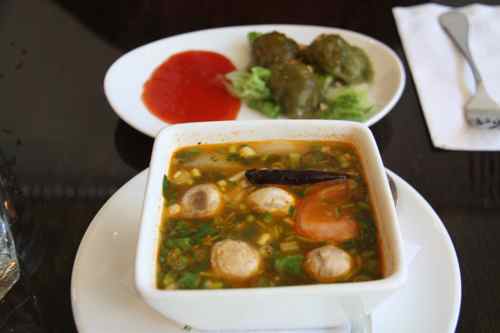 We had a cheap, yummy Thai lunch at Eat. Drunken noodles, tom yum, dumplings, basil tofu…. mmm.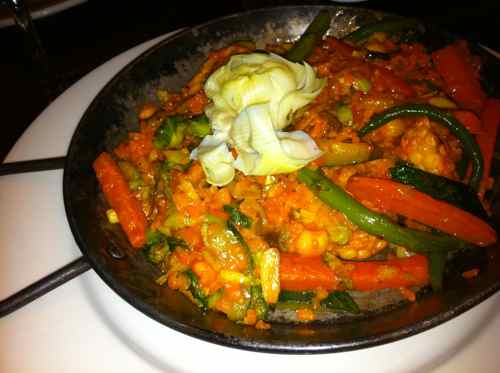 Havana Alma de Cuba was a nice place for Cuban food and big pitchers of sangria. We dined on tasty veggie paella and stuffed squid; the fried plantains were the best.
Wow, we did a lot of eating this time. I'm going to have to divide this post up. Stay tuned for part 2: the vegetarian restaurants.
Any New York eateries you think we should try next trip?