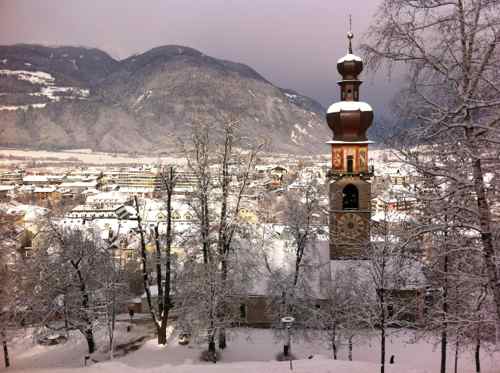 When in doubt, go to Italy for the weekend. The Dolomites are just a few hours away from Munich by car, so you really have no excuse not to. Last weekend we set out for Brunico (Bruneck in German), a small town in the Puster Valley. Normally the drive should have taken less than three hours, but thanks to the weather it was closer to four. I didn't mind at all, given the snowy paradise that presented itself upon our arrival.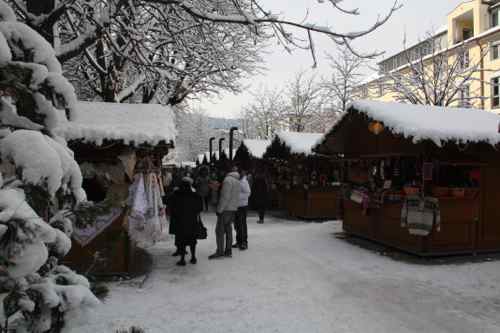 We stayed at the Hotel Corso, which we would easily recommend to others looking to explore Brunico. The rooms were clean and attractive, the staff was friendly, and the Christmas market was just outside the door.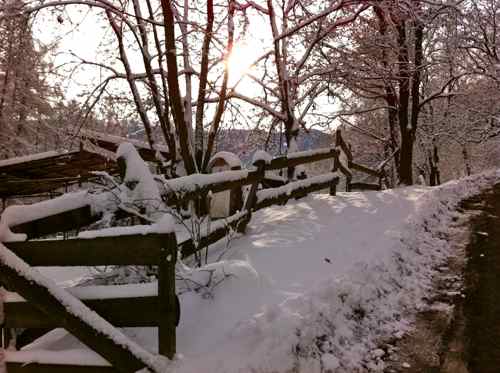 Brunico is basically a tiny medieval city center at the foot of a castle on a hill. We enjoyed the scenic walk up to and around the castle, but decided to skip the museum inside (which had some sort of 'mountain-people-of-the-world' theme) in favor of snowman-building.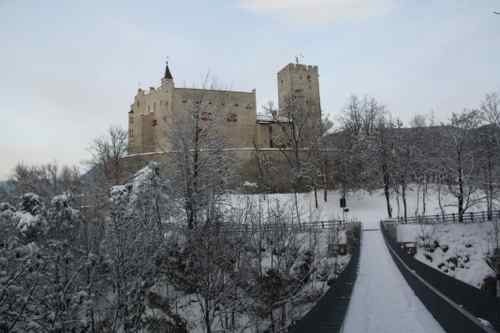 Behind the castle, one can cross a footbridge and head up a pine-covered hill to a World War I cemetery full of wooden grave markers.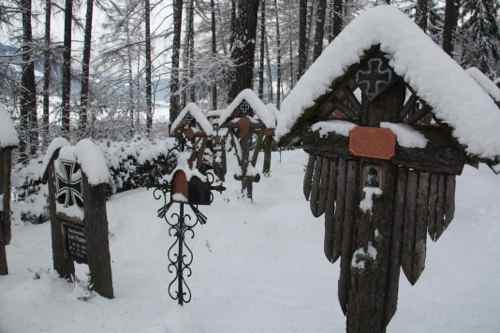 I found myself quite envious of their view.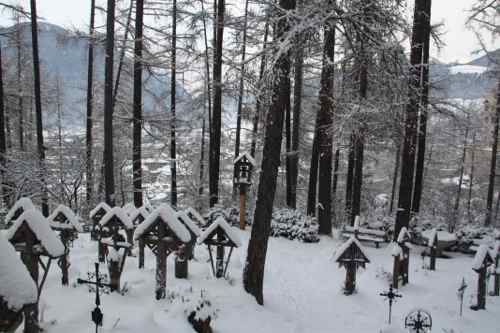 Back down in the town, we explored the bustling old city center and the Christmas market. We also found a couple decent Italian restaurants – not always easy to do in a region specializing in Tyrolean cuisine.
The cheesy atmosphere at Tabula almost drove us away ("I just called to say I love you" performed by a guy with a synthesizer, anyone?), but we were pleasantly surprised with their southern Italian fare (cannoli! vongole! buffalo mozzarella!). The pizzeria at Hotel Corso was a good place to get a meal after our later-than-expected arrival the first night.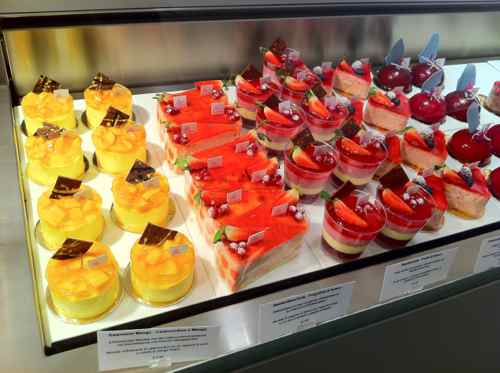 We discovered that the desserts from Acherer tasted as good as they looked.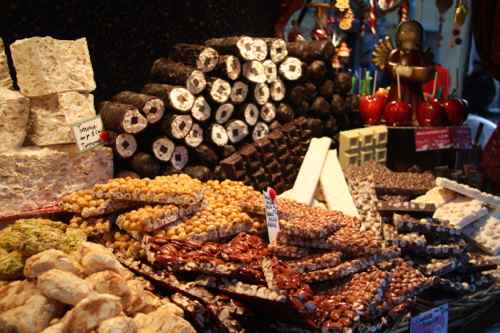 The torrone from the Christmas market stands also held its own. There are a handful of towns in South Tirol (like Brunico) that have German-style Christmas markets; in other parts of Italy the markets tend to be less important and have a completely different vibe.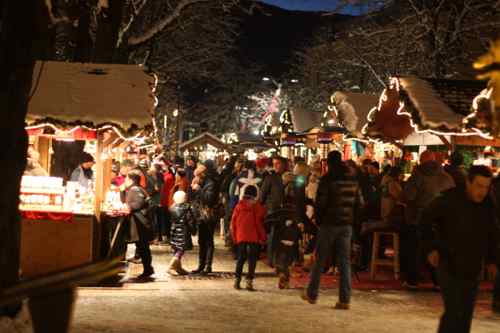 Just outside of Brunico there's a giant grocery store (Interspar), perfect for stocking up on Italian cheeses and other goodies before the drive back to Munich.