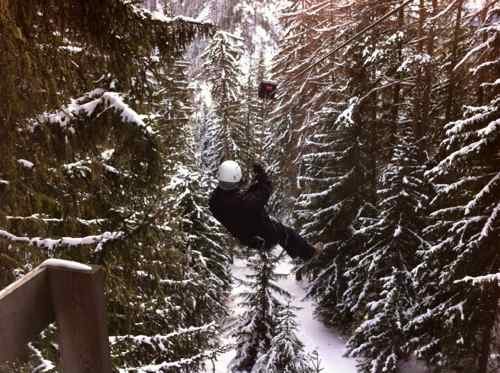 Ever since we did the flying fox across Munich's Olympic Stadium, I've wanted to do another zip line. I mean, what's not to love? It's got all of the outdoorsy fun of an adventure sport without any of that pesky physical exertion.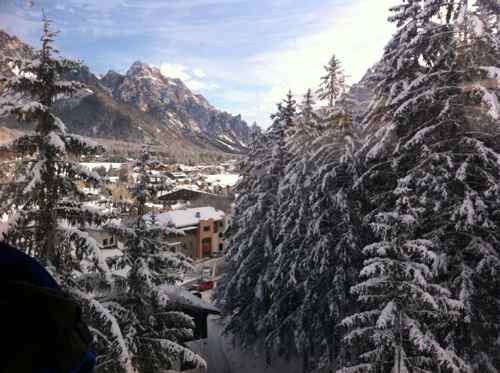 Scott found Adrenaline X-treme Adventures in the Dolomites, offering 'the biggest zip-line park in Europe,' less than 30 minutes away from Brunico. We reserved our zip line spots online a couple days in advance.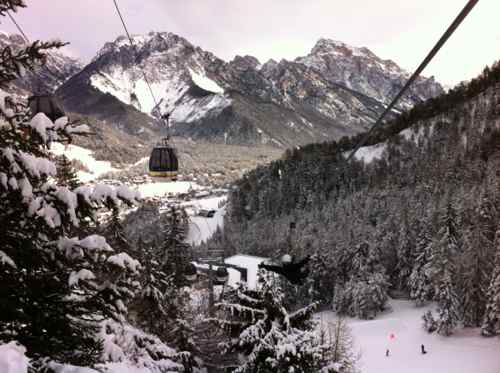 We arrived early for our schedule zip-line departure, which was a good thing, since their website had directed us to the wrong meeting point (their office in the valley, which was closed). After a worried phone call, we managed to make our way up the gondola to the actual departure point.
We were strapped into harnesses, and then it was a short walk to the first zip line. There were around 12 zip lines in all, of varying lengths and inclines (ie, speeds). Some of the lines were far above the treetops looking down; others ran right through the forest or over the ski slopes.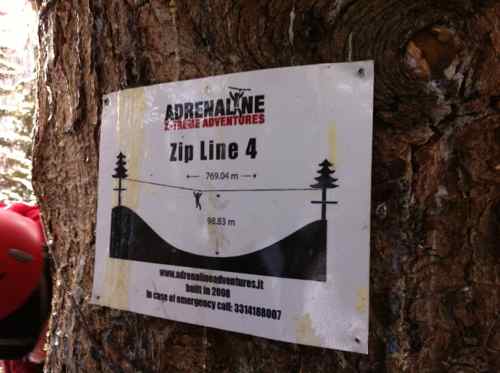 We meant to bring an old camera along for the ride but forgot it at the last minute, leaving us with only an iphone to document the adventure. It mostly got used while we were on the platforms between zip lines, waiting for the rest of the group to go (there were about eight people in the group, plus two guides who hooked and unhooked us at either end each time). I made sure it was tightly zipped away in a pocket before each zip line (why don't iphones have wrist straps?).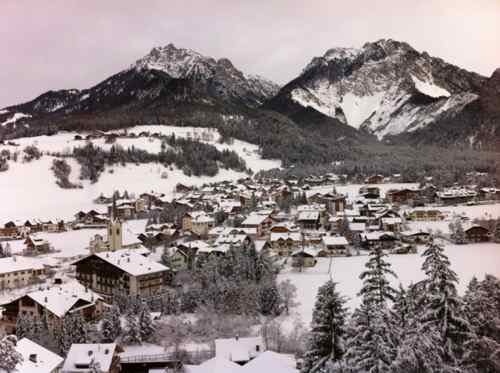 At €50 per person (plus lift ticket), this zip line wasn't the kind of activity that we'll be doing every weekend, but it was certainly a memorable way to spend an afternoon.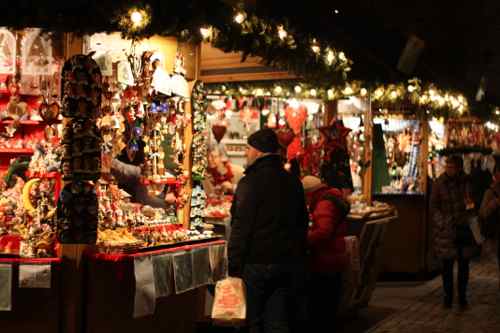 On our drive back to Munich we visited our favorite last-stop-in-Italy town, Bressanone. Like Brunico, it was all decked out for the Christmas season. The cozy main square was full of Christmas market stalls. Mugs of white glühwein and hot chocolate warmed our bellies. Ah, I miss Christmas market season already.