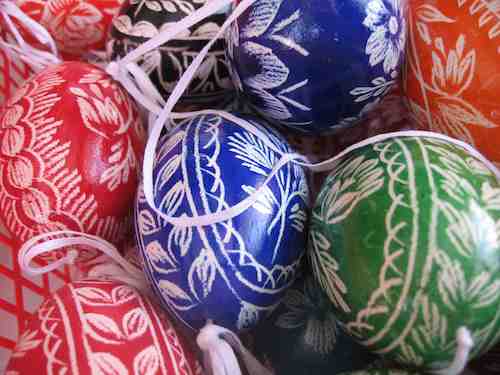 I was off to Austria again this past week. This time around we had only fleeting glimpses of snow; most of the trip was spent in Burgenland, the southeastern part of the country full of gently rolling hills. Our first stop was Stinatz, a tiny village known for its hand-scratched Easter eggs.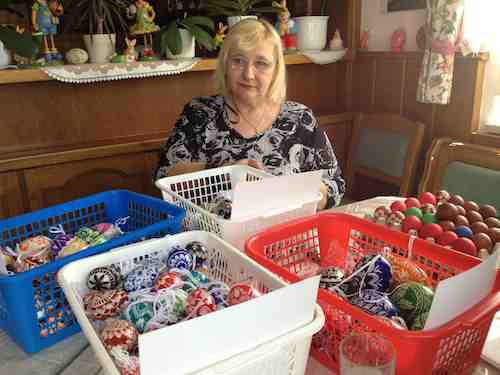 The women (there are only four or five of them left) of Stinatz who make these eggs belong to a Croatian minority which settled here long ago. We visited one of the women in her home, where she sits at her kitchen table scratching designs in eggshells around the clock at this time of year. Erika Stipsits has been making these eggs for 40 years. She chatted with us while her hands stayed busy whipping around egg after egg, scratching patterns into the delicate objects as easily as if she were snapping beans or peeling potatoes.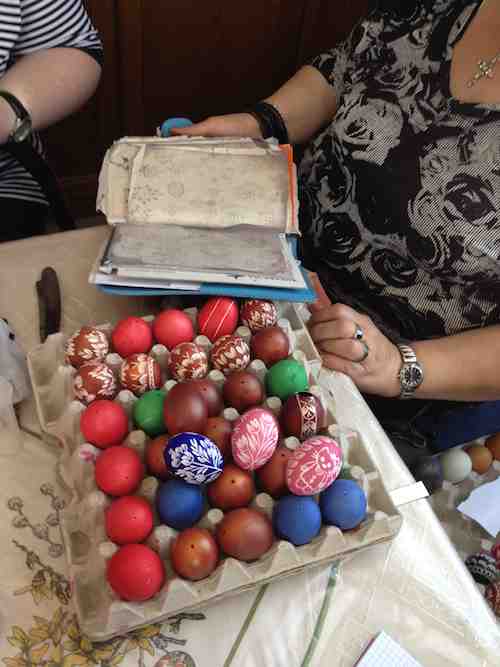 The eggs are regular old white chicken eggs (also some goose, quail, and ostrich eggs), the raw insides blown out via tiny pinholes. The eggshells are dyed and then parts of the dye are scraped away with a dull knife. The traditional patterns are mostly flowery, but Frau Stipsits has been known to make the occasional deviation from tradition, whipping out an egg featuring the likeness of Hello Kitty or Spongebob Squarepants.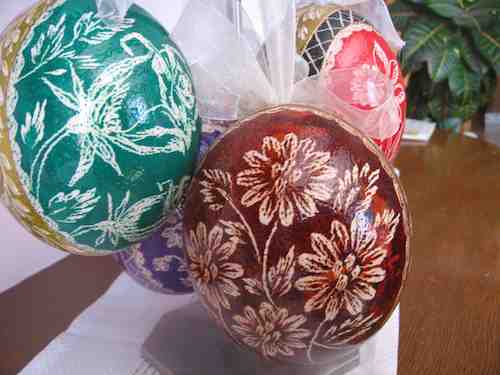 Decorated eggs such as these are hung on Easter trees, which are popular in this part of Europe. Frau Stipsits has quite the international collection of Easter eggs on display in her home.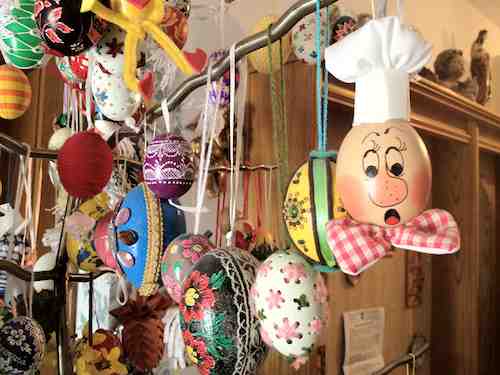 Frau Stipsits sells the eggs directly from her home at surprisingly low prices. If you happen to be in the area in the months before Easter you can pay her a visit; just don't show up too early, as she stays up late scratching eggs and then likes to sleep in a bit. You can find her at Hauptstraße 196 in Stinatz. You'll know you're at the right place when you see this: