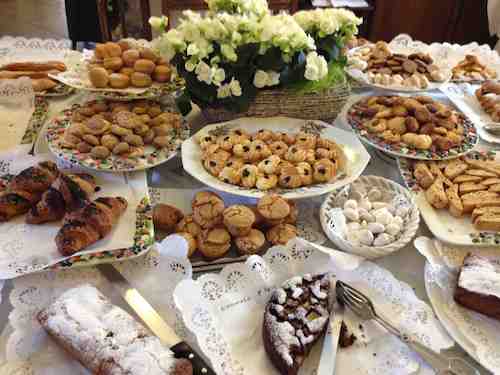 After a grueling first day of eating, drinking, and taking in views, we woke up on our second day in Sirmione to a breakfast that looked more like a dessert buffet.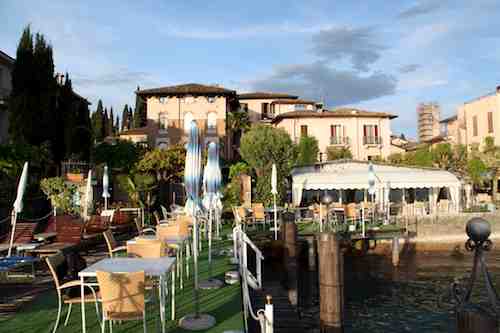 We were staying at Hotel Pace, a friendly place located in the middle of the old town right on the water. The dock was a wonderful place to lounge around and enjoy the view across Lake Garda, when the weather was cooperating.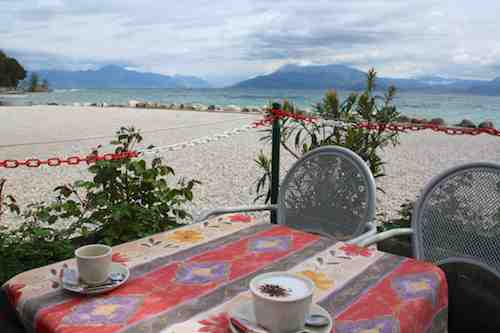 On this particular day the weather was rather iffy, but we managed to get in a morning walk before the rain came. We stopped for a mid-morning cappuccino at Bar La Torre, where we watched the waves get stronger and stronger as the stormy weather rolled in.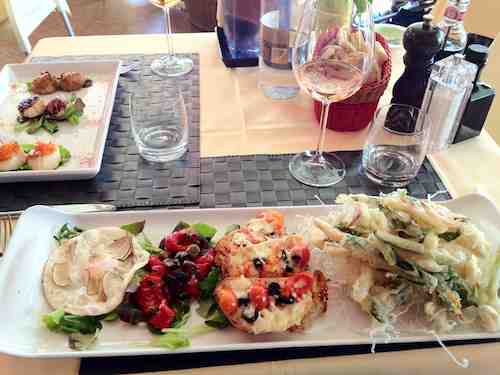 Before we knew it, it was time for lunch, accompanied by a bottle of pink prosecco, at Il Girasole. The mixed vegetarian antipasti (a truffled egg, roasted red peppers with capers, bruschetta, and deep-fried veggies) was absurdly large; the trio of scallops was a bit more reasonably-sized.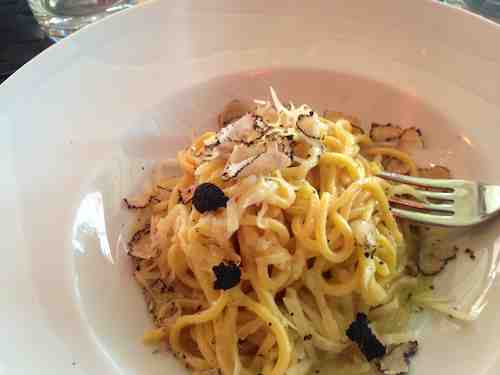 Next came spaghetti caccio pepe e tartufo nero and some tortellini with lake fish. Our after-lunch espressos came with an assortment of cookies – at this point I'd eaten more dessert in the past 24 hours than I had in the entire previous year, I'm thinking.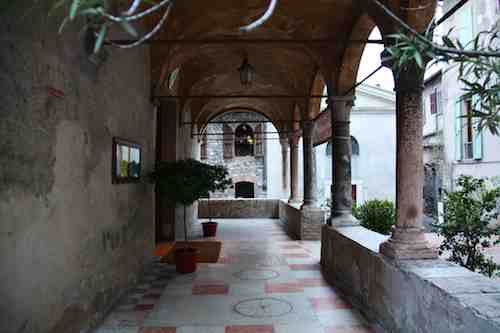 We napped through the after-lunch rain and then made it out for an evening stroll (I probably could have kept this post much shorter by simply saying, "We ate, we walked around, we ate some more, and so on.")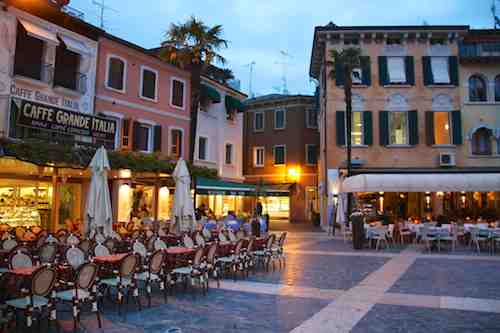 The old town of Sirmione is so small that you don't feel pressured to get ambitious with your walks, yet easily interesting enough to keep us entertained for two days.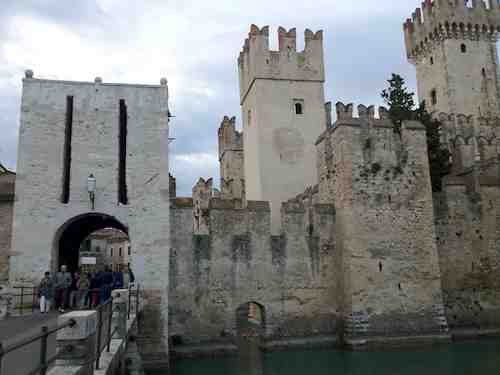 No matter what else I'm doing, I spend most of my time in Italy anticipating the next meal. Dinner was back at Hotel Pace; unfortunately the weather wasn't dry enough for us to sit outside and enjoy the view, but the food kept us entertained. It started with some little greetings from the kitchen (I never get tired of being greeted) – a cone filled with mashed potatoes, a soup with lake fish.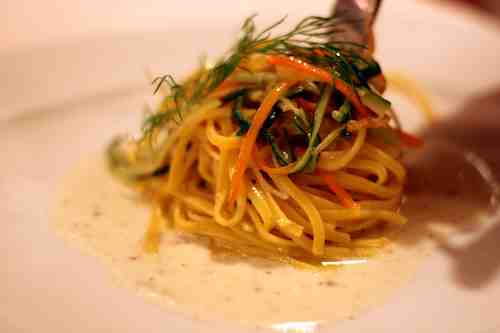 Pasta with julienned vegetables and cheese sauce for me; black olive pasta with sardines and beans for Scott. Scallops and fish for mains.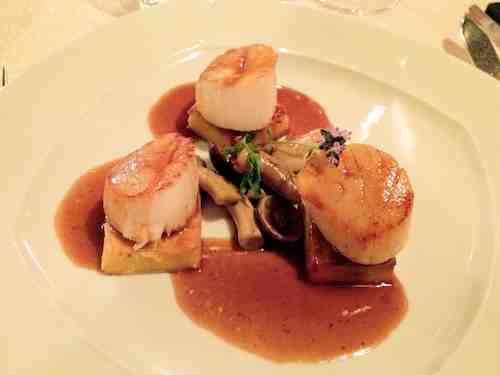 We ordered a dessert (almond mousse with meringue, dark chocolate sauce, fresh passionfruit) and of course it came followed by an assortment of mini-desserts. Sirmione, land of desserts.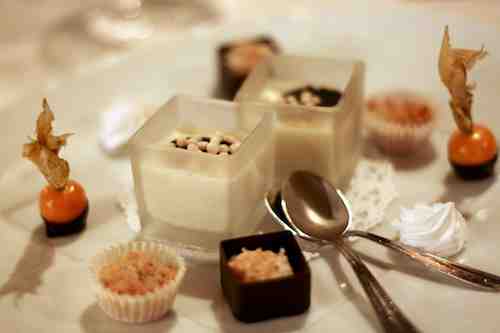 The next morning it was time to hit the road again. See you in Parma.