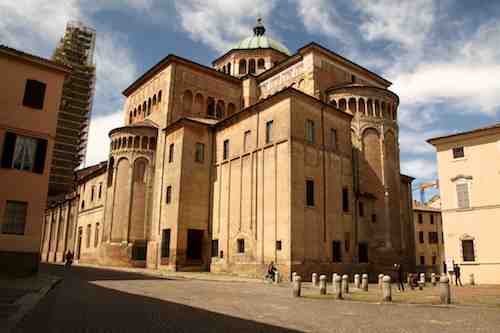 Now where were we? Ah yes, after two days of gluttony in Sirmione, we hit the road again. One and a half hours later we were checking into the Palazzo dalla Rosa Prati right in the center of Parma.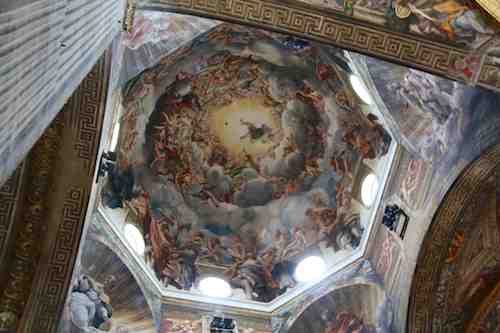 We spent our first day in Parma wandering around town, checking out the churches, piazzas, art galleries, gelaterias, and cafes.  Parma has a medium-sized old town, easy enough to cover on foot if you're not in a hurry.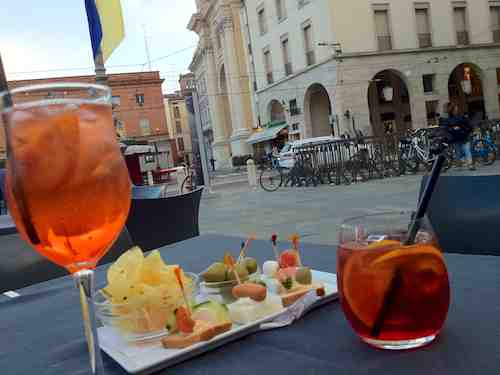 We found aperitivi and stuzzichini at Caffe Garibaldi on Piazza Garibaldi (the Italians who name things, they love Garibaldi).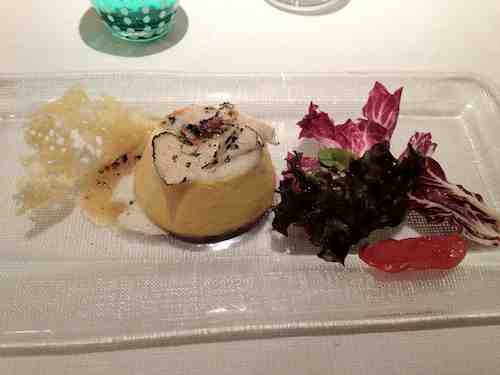 Before we knew it, it was time to head to Parizzi for our dinner reservation. The atmosphere immediately reminded me of Joia, my favorite haute cuisine restaurant in Milan. The food was a little less haute-y than at Joia, and the service was a little on the grumpy side, but the food lived up to the restaurant's glowing reputation.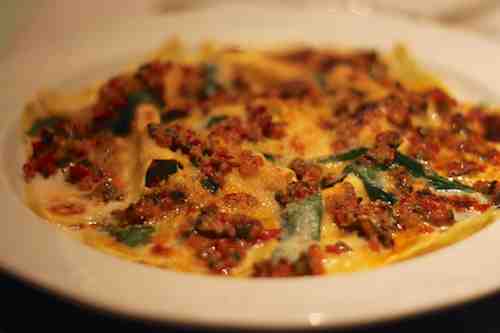 My first course was a sformato di parmigiano (sort of like a cheese soufflé), which was followed by lasagnette with Swiss chard and parmigiano. Next came the cheese course: three different ages of parmigiano. When in Parma…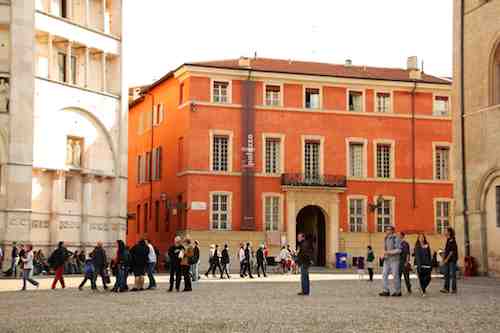 Our second day in Parma started at the Galleria Nazionale to take in their collection of Correggios and Parmigianinos. The building also contains an exceptionally lovely old theater that is definitely worth a peek inside.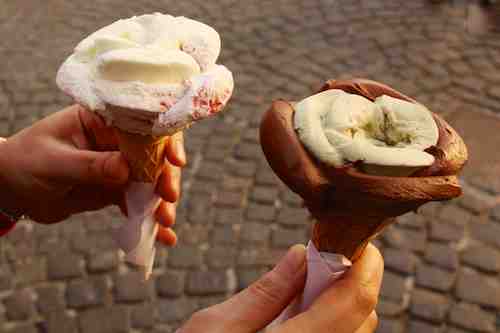 Gelato was found at K2, where the servers (rumored to be nuns)  smoosh your preferred flavors into roses atop cones.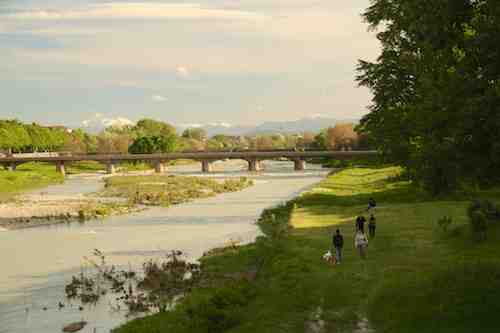 After more wandering we settled into an outdoor table at Enoteca Fontana on Via Farini (a nice walking street, and good for people-watching). Their menu featured many affordable and tasty wines by the glass.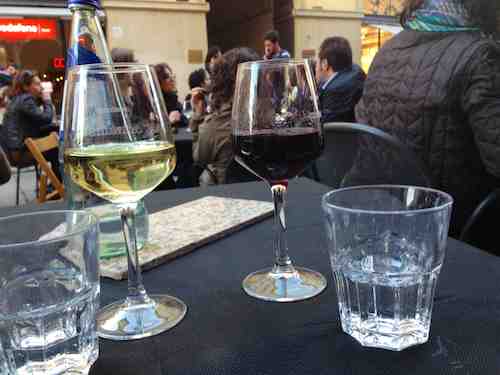 The grand finale to our time in Parma was dinner at La Greppia. This small, cozy restaurant made me very, very happy. Everything I put in my mouth was delicious. My lady menu didn't have any numbers printed on it, so I can only assume that everything was quite reasonably priced, too (these throwback menus popped up surprisingly often on this trip).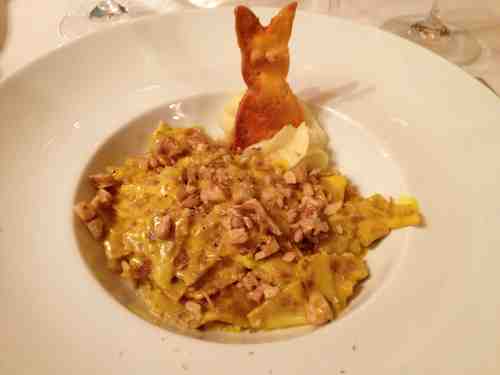 Whole wheat malfatti with saffron and walnuts. Polenta with roasted yellow peppers. Chestnut fettuccione with ricotta fresca. Artichokes stuffed with dried mushrooms.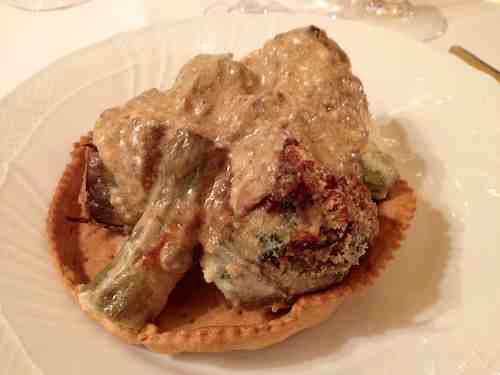 And then, of course, the parmigiano course.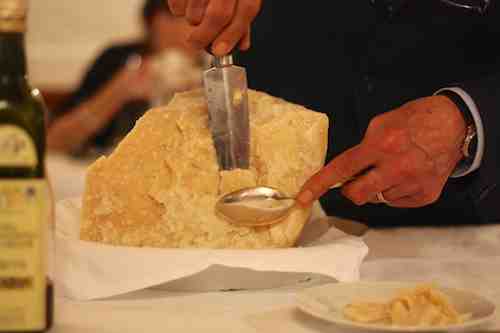 The dessert cart was a sight to behold. This place got lots of bonus points for presentation.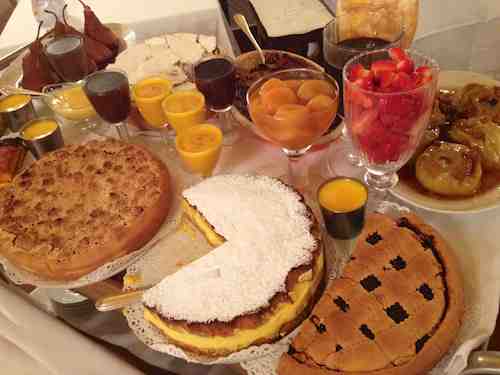 We settled on a meringue cake with chocolate and almonds.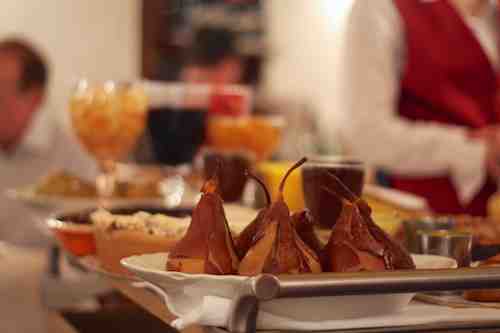 Our waiter was happy to recommend some outstanding grappas to finish off our meal.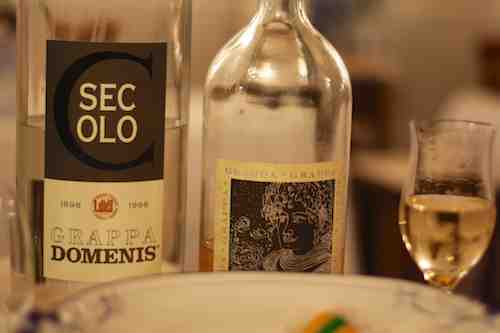 Parma lived up to its reputation as a great foodie destination. It was worth it to do a little research and book our dinners in advance, especially since most restaurants are closed for one or two nights per week, and we weren't going to be there long.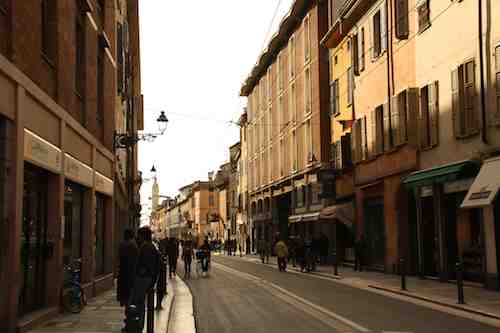 The next morning it was time to reclaim the car from wherever it had been hiding and continue on to the next stop on our northern Italy road trip.