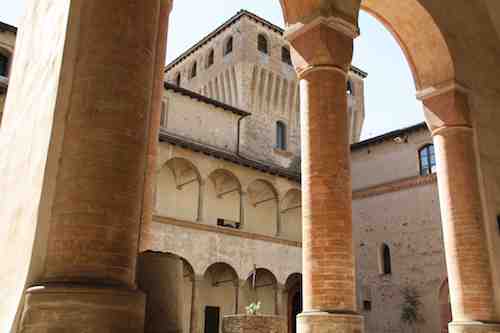 There are quite a few castles in northern Italy, I'm realizing as I put together these blog posts. We stopped at Castello di Torrechiara on our way from Parma to Ferrara.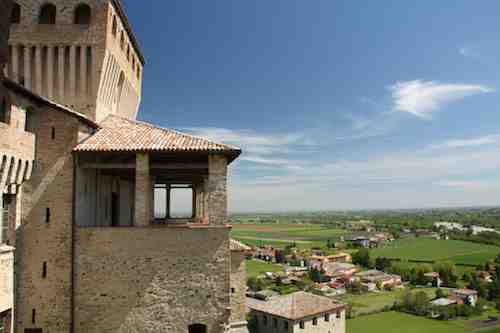 For €3 one can visit the castle.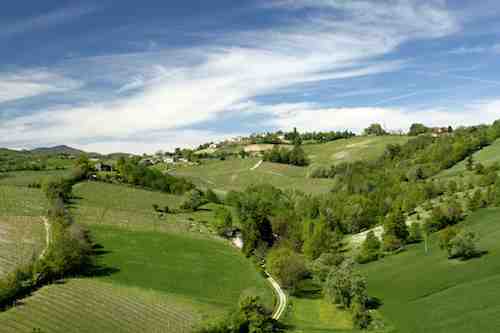 Perched on a hill, it offers some lovely views of the surrounding rolling countryside.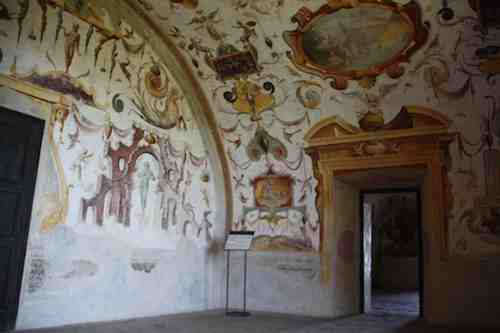 The castle is mostly empty, but several of the rooms are nicely frescoed. Small information sheets give you a vague idea of what each room was used for, back in the day.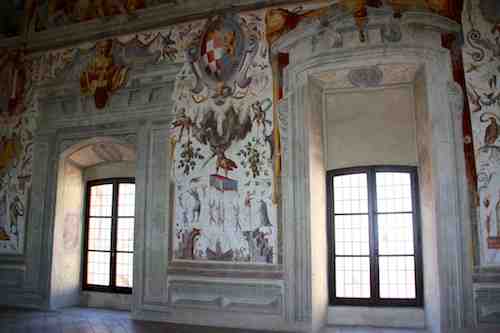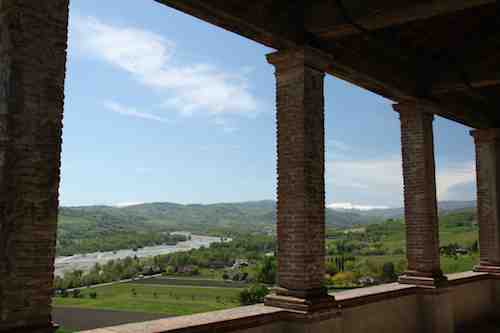 There's a restaurant at the castle (called Taverna di Castello), which was conveniently opening up just as we were getting hungry for lunch. We dined on tortelli di zucca (tortelli filled with pumpkin) and scrigni di pasta sfogliata (little flakey pastries) filled with eggplant and scamorza.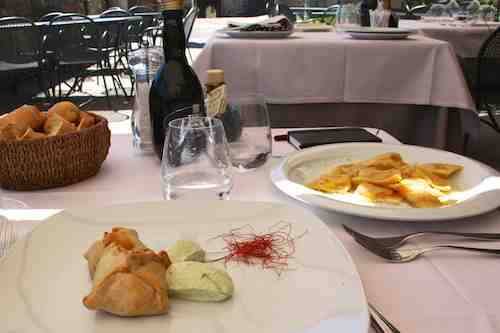 Satisfied, we got back in the car and drove towards Ferrara, about two hours away.