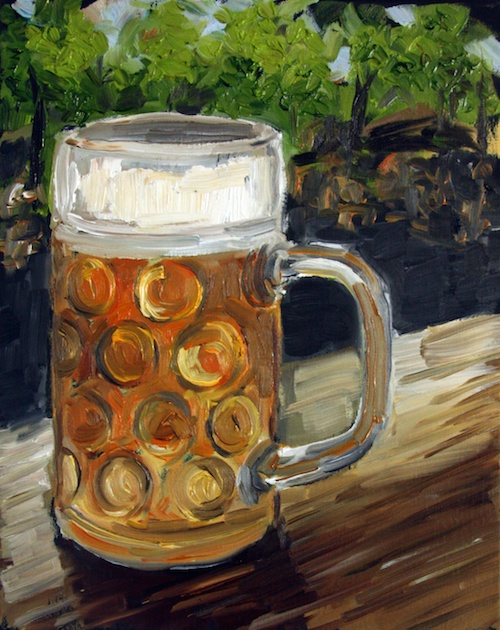 So, you'll be in Munich for Oktoberfest, and you're wondering what else there is to do in this very beery city. No problem! I invite you to come check out a little art show that will be going on not far from the wiesn from September 20th through October 12th, 2012. Little Munich will feature, as you might have guessed, small artwork depicting scenes from Munich and Octoberfest. There will be paintings, drawings, photography, and mixed-media pieces on display.
On Saturday, September 29th, we'll be having an open house all afternoon, where you can come hang out, meet the artists, and listen to a couple local writers read (in English) some fun little stories about Munich. Full opening times and other details below: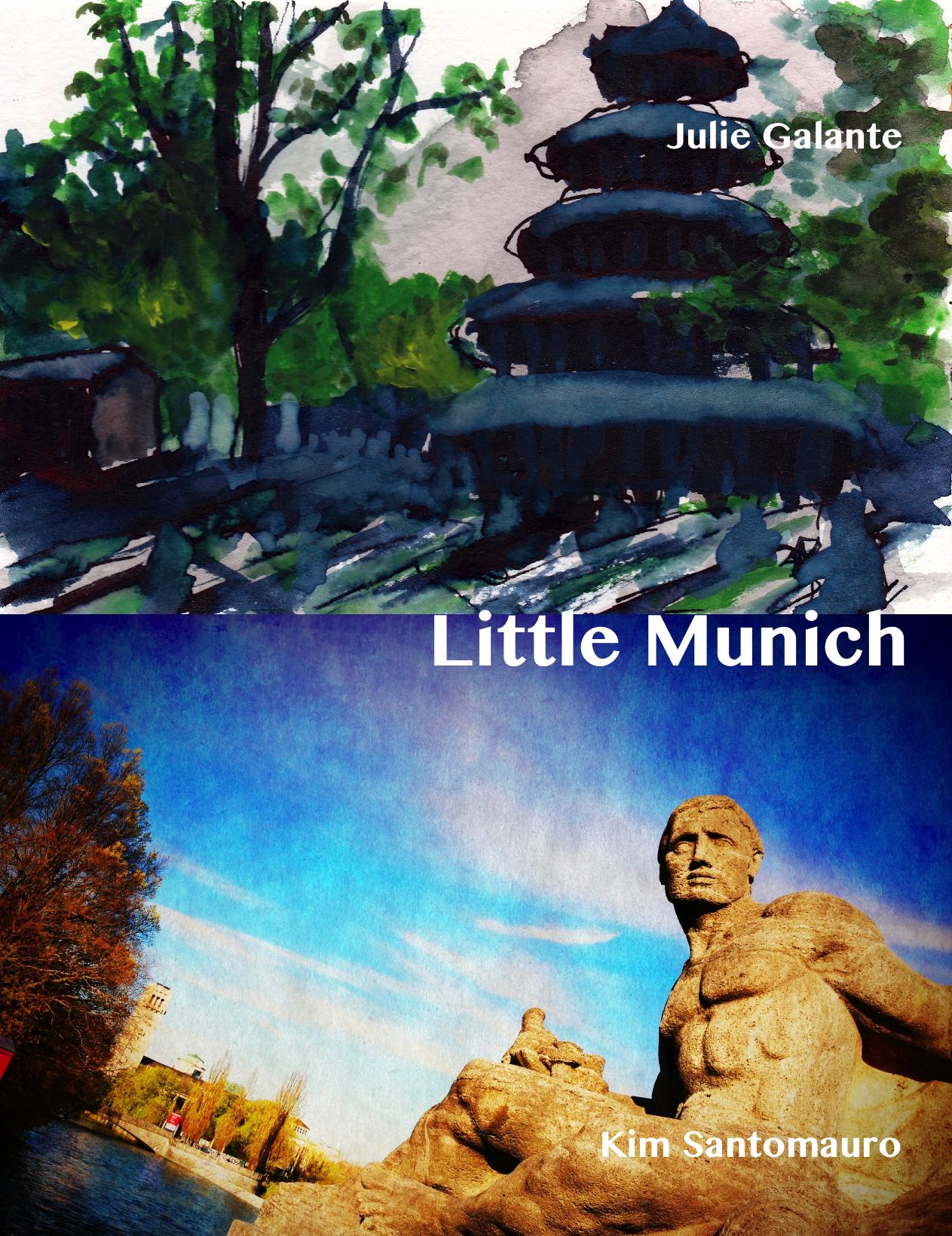 Little Munich is an exhibition of Munich-themed small works by Kim Santomauro and Julie Galante. Both artists have called Munich home for several years, and their work reflects their unique perspective on this city. The work on display at Little Munich will include painting, mixed-media, and photography. As this show is specifically focused on small pieces, collectors will be able to pick up some original art (and unique Oktoberfest souvenirs) at very affordable prices.
LITTLE MUNICH: small works by Kim Santomauro and Julie Galante
20 September – 12 October 2012
Vernissage: Thursday, 20 September 18.00-21.00
Open House with author readings: Saturday, 29 September 13.00-18.00
Finissage: Friday, 12 October 18.00-21.00
Exhibition opening times:
Wed-Fri 14.00-18.00
Sa 11.00-13.00
and by appointment
Location:
Studio Gabi Green
Gollierstraße 17
80339 München
+49 89 54 03 02 54