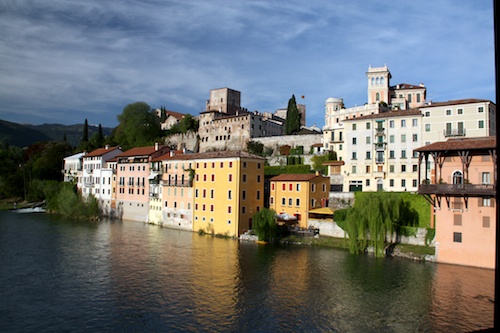 I'm really stretching this trip out, aren't I? Let's see, last time we had just spent two wonderful days in Ferrara before getting on the road again to Bassano del Grappa.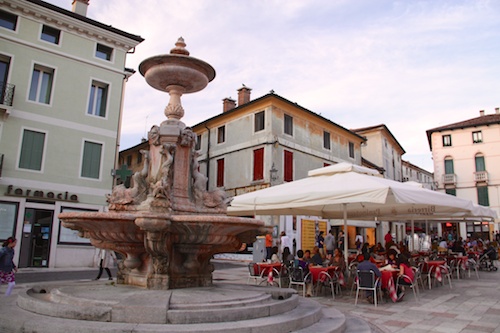 Thusfar on the trip we had been staying at hotels in the medieval city centers, but to change things up a bit we decided to try a little country living at an agriturismo next. Agriturismi are farms and country homes in Italy which host overnight guests. The draws usually include locally-produced and homemade food and wine, old-timey charm, and a whole lot of peaceful tranquility in the middle of nowhere. They are all the rage right now.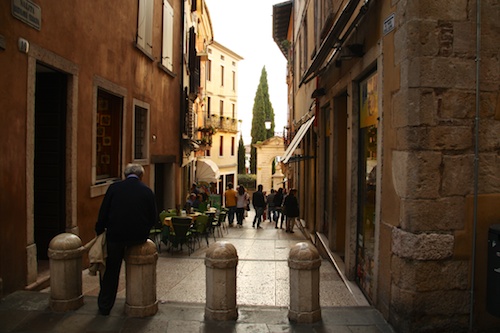 The excessively-named Villa Brocchi Colonna Agriturismo Di Charme (of which we seem to have taken zero photos) served as our base, two kilometers outside of Bassano. We were warmly welcomed with some homemade peach iced tea, meringues, and helpful advice from our multi-lingual hostess about what to see and do in the area, and where best to park when visiting the town. Breakfast was a feast for anyone who loves sweet home-baked treats; I was more excited about the fresh cherry tomatoes and local olive oil.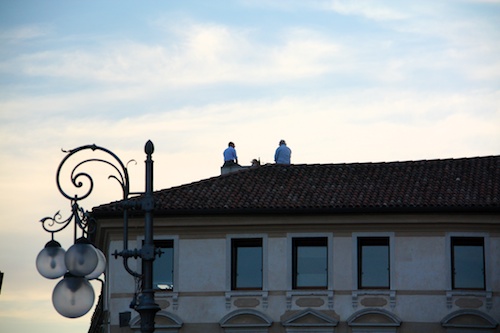 After checking in we headed out to explore the medieval town of Bassano del Grappa. It had a high level of adorableness without feeling like it had been especially dolled up for tourists. The streets were alive with activity, mostly locals out for a stroll or drinks with friends on a beautiful evening. A couple roving bachelor and bachelorette parties added to the atmosphere.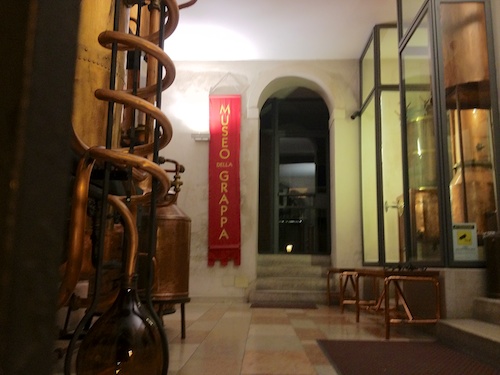 Our one very touristy stop was at Poli, a grappa shop with a free grappa museum attached to it. We watched the short film about grappa production and then got down to the serious business of tasting. We quickly became fans of the Poli distillery, and left with a couple bottles of our favorites.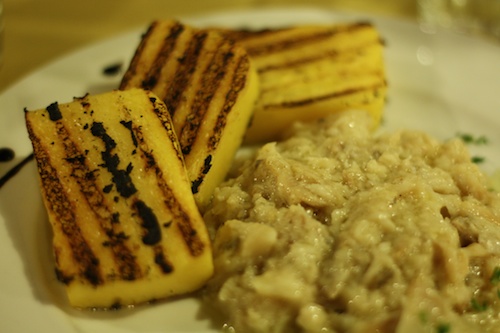 Il Garibaldi proved a good choice for an improvised dinner. (We actually had reservations at another highly recommended restaurant, but we walked in, had a look around, decided it wasn't for us, and walked out.)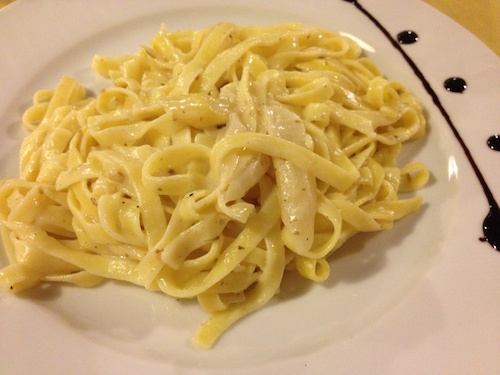 Our short visit to Bassano del Grappa was topped off with fresh fettuccine with white asparagus and truffles, pea soup with smoked scamorza and bacon, baccalà with polenta, and a cheese plate that included bastardo, everyone's favorite local cheese.