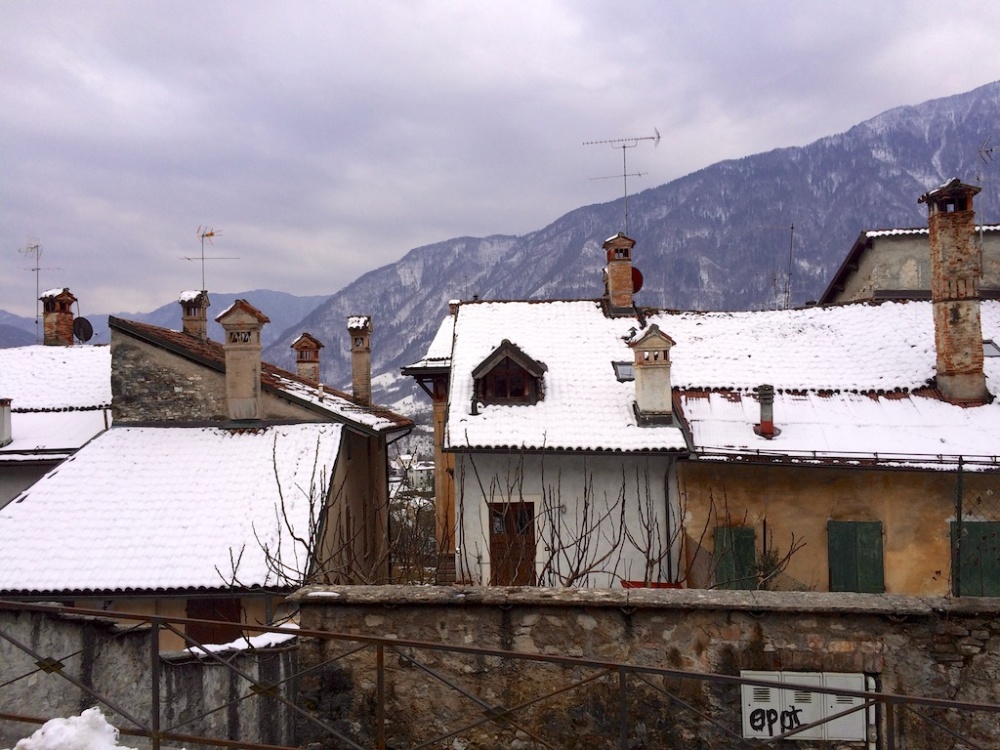 On our recent trip to the Dolomites, we mainly kept close to the adorable cabin where we were staying, but we did venture out to explore some neighboring towns in Veneto on a couple of occasions.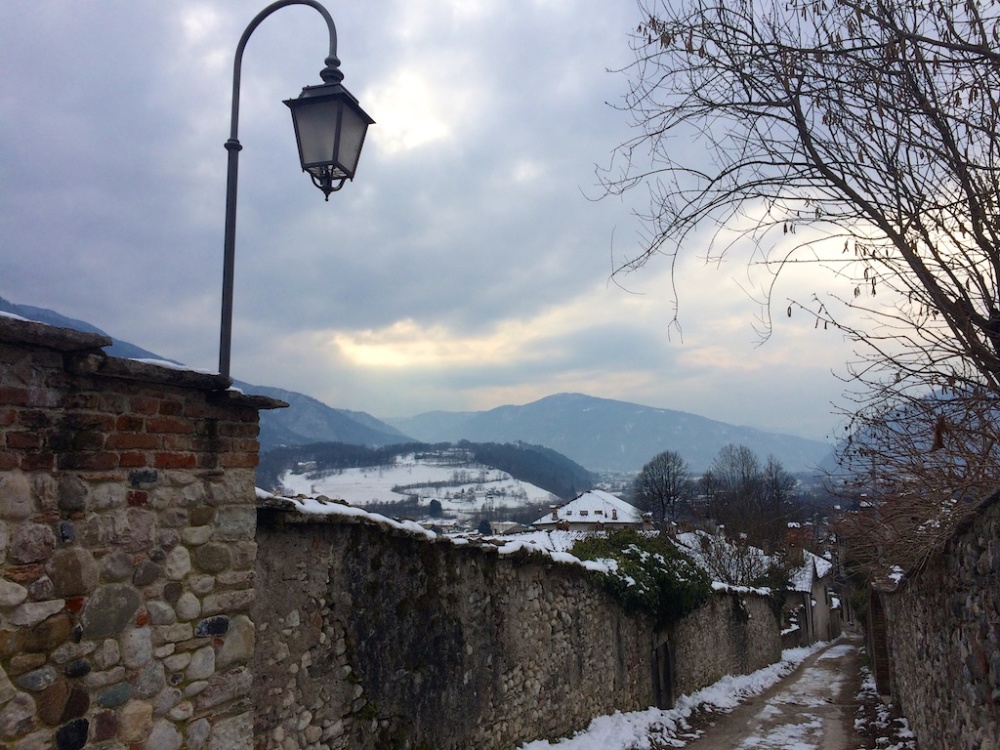 Feltre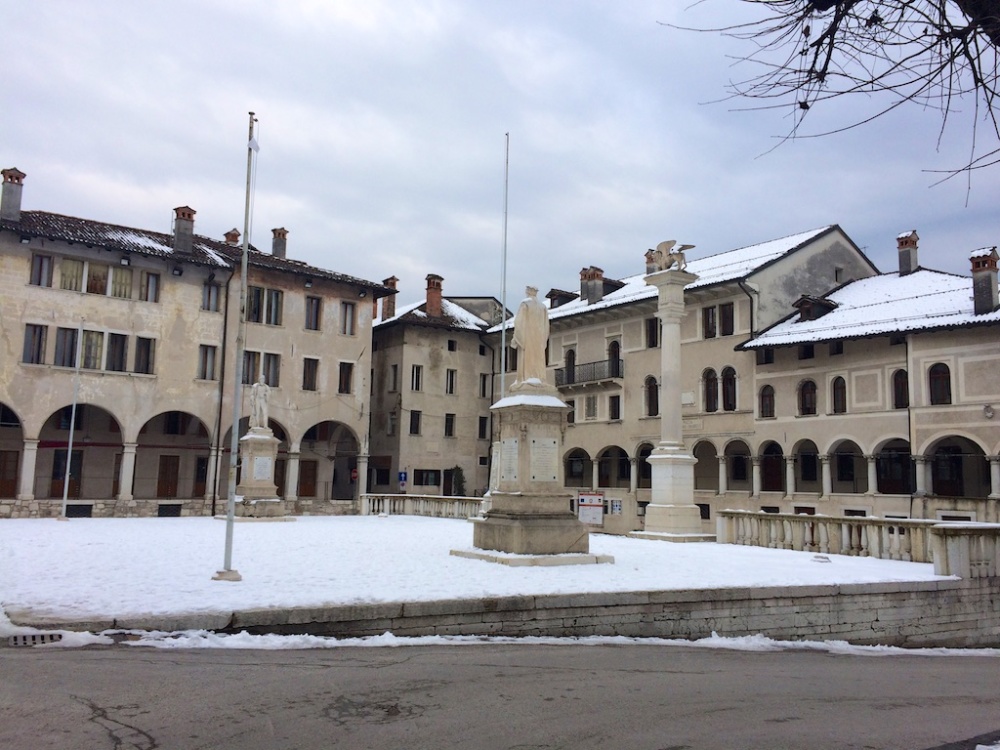 We spent a couple hours one afternoon wandering around the hilltop town of Feltre, which was wearing a tantalizing coat of snow at the time.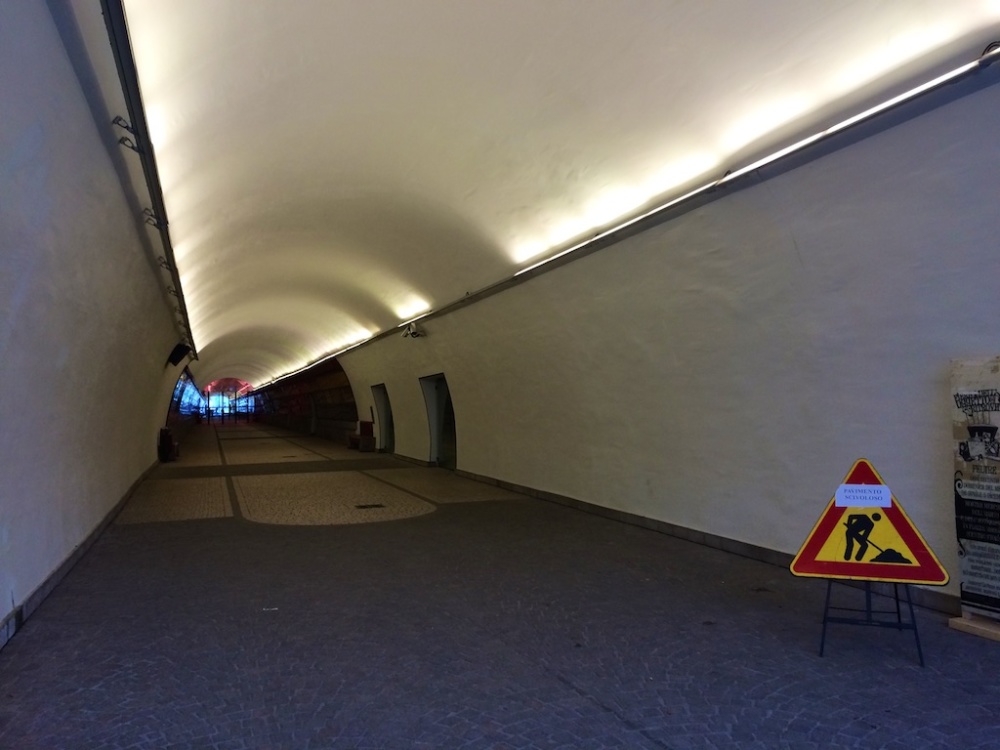 There's a pedestrian tunnel that runs underneath the city, lined with various bits of tourist information to inform your stay.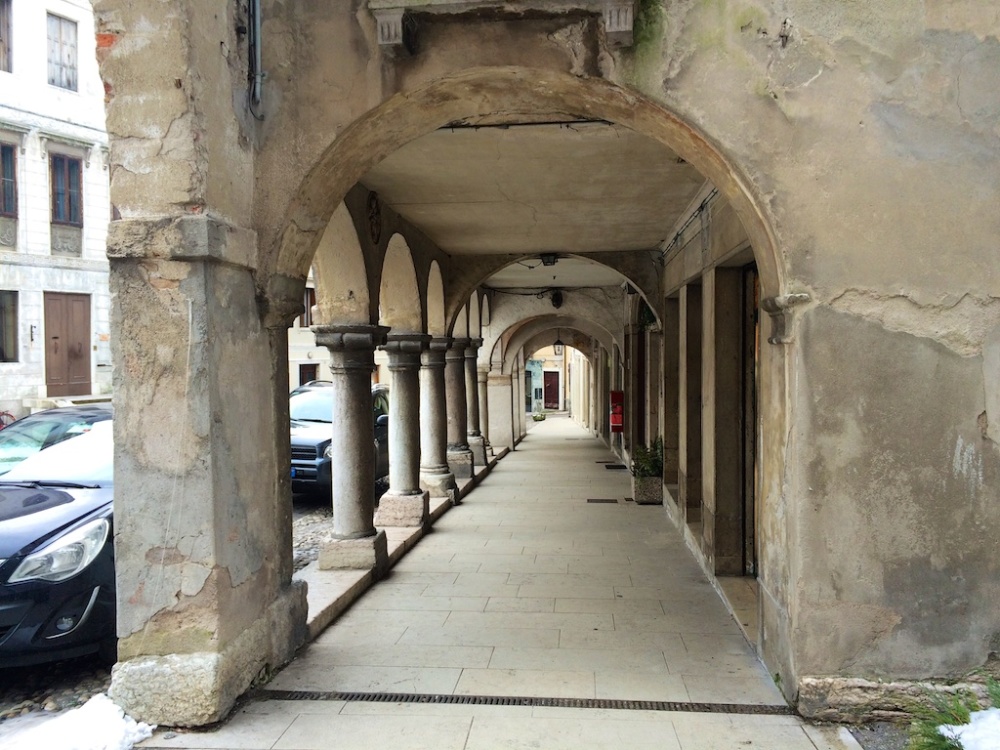 Feltre was rich in that picturesque decay that permeates old Italian towns. We enjoyed wandering the small streets, allowing small details to catch our eyes here and there.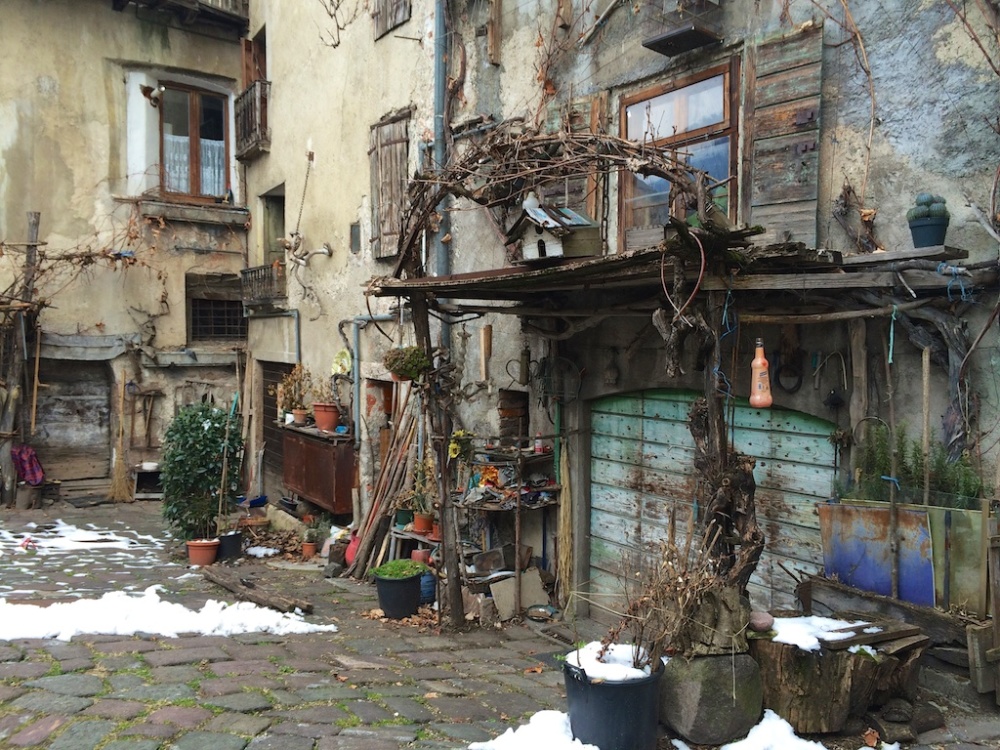 There's a castle you can visit in Feltre, along with a small museum or two, but we preferred to spend our time there just walking around.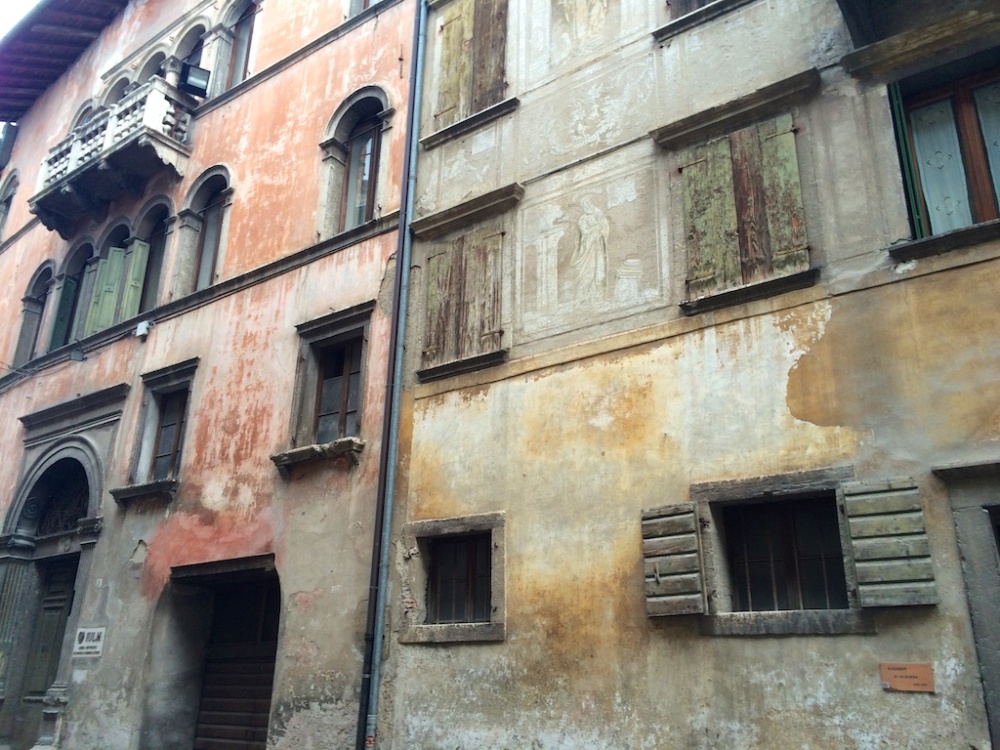 Bassano del Grappa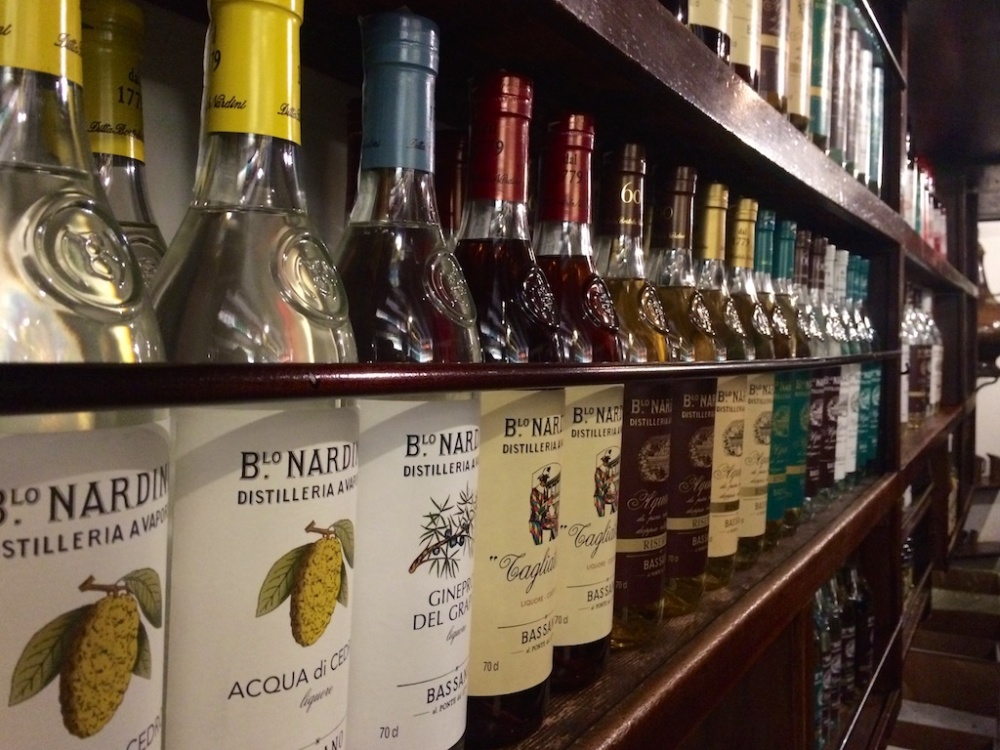 We also made it back to Bassano del Grappa for dinner one evening. We had been to Bassano before and were happy to revisit this grappa-themed town.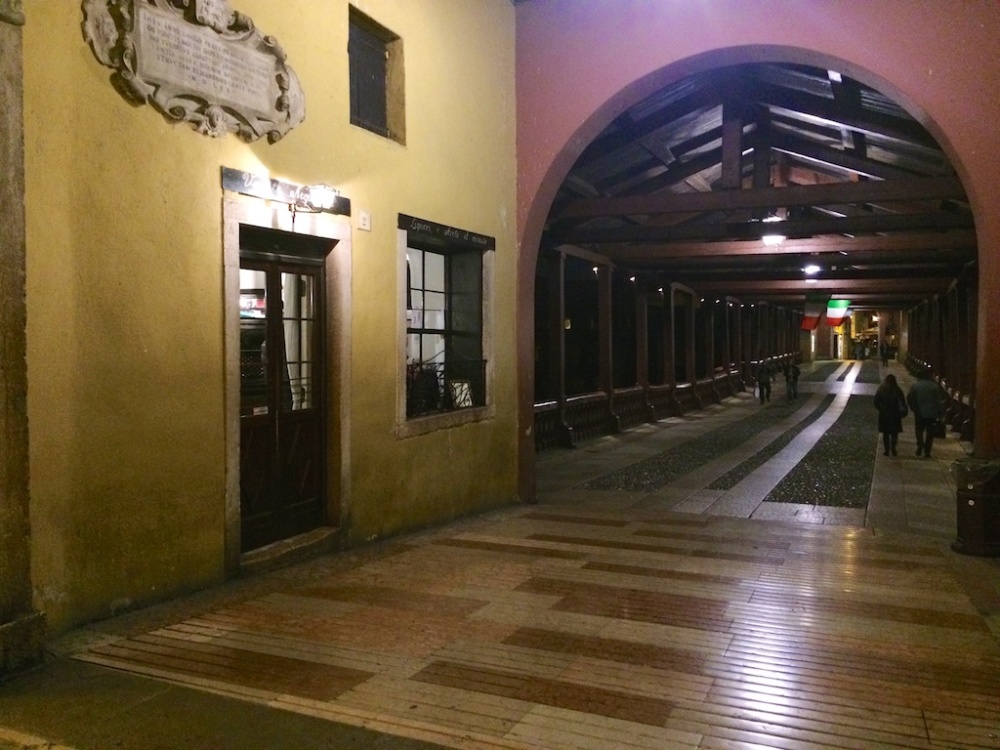 We started with a stroll through the town and ended up at the infinitely adorable Grapperia Bortolo Nardini, located in the gate of the Ponte Vecchio, a picturesque old wooden bridge.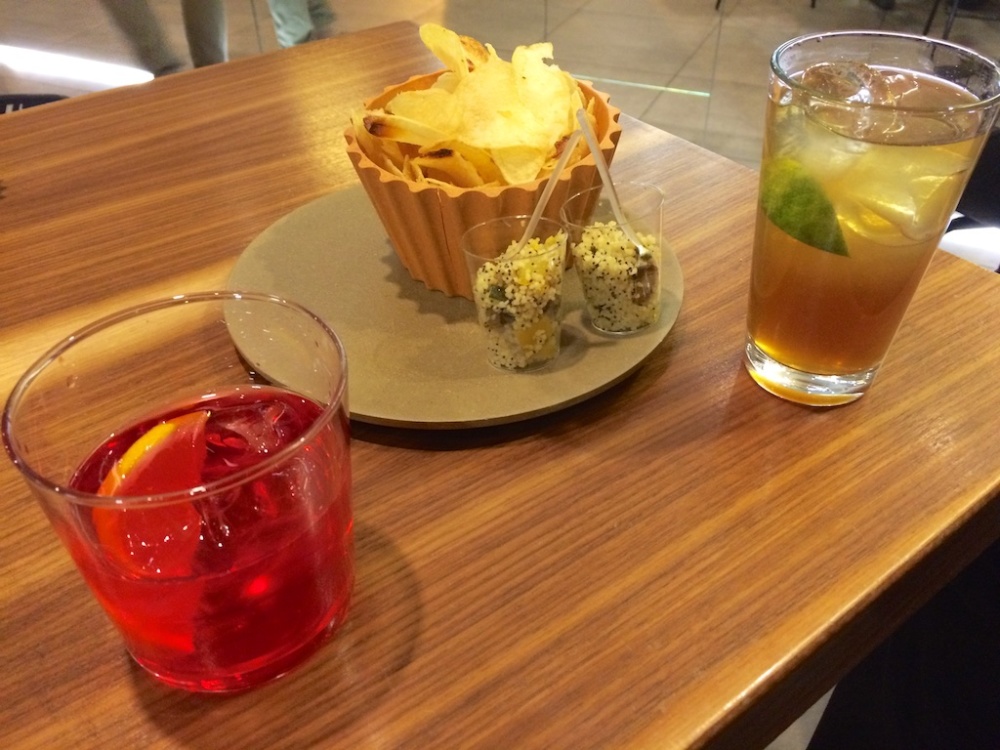 A second aperitivo was enjoyed by all at the friendly and decidedly more modern AIM Bar (Via Schiavonetti 24/A).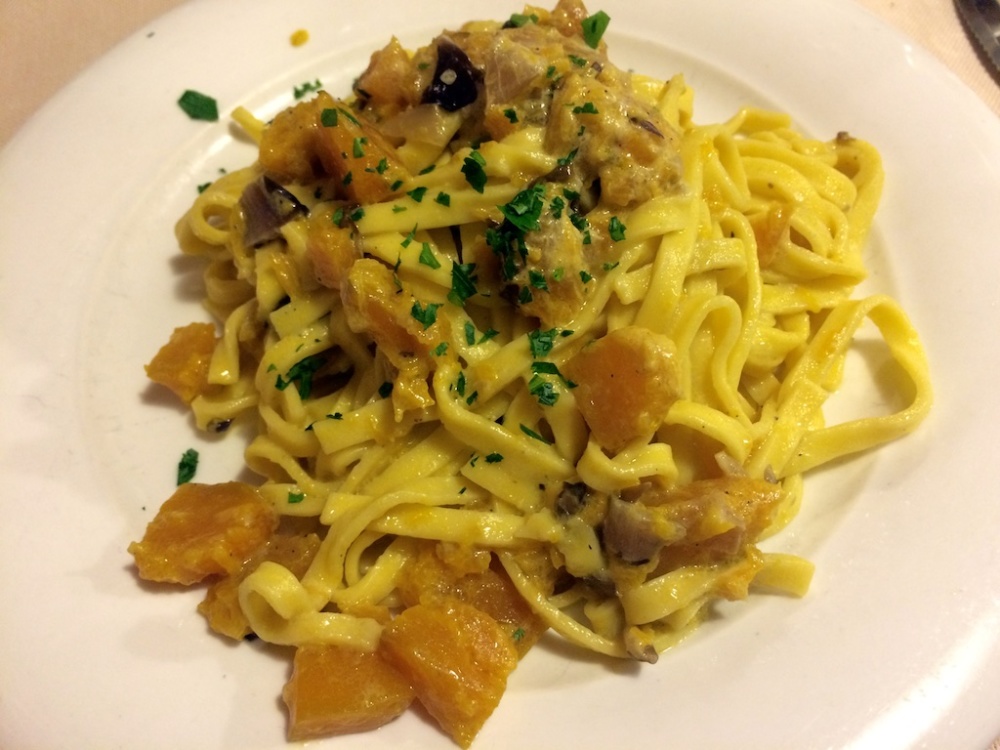 Dinner was at Trattoria al Caneseo (via Vendramini 20), a solid choice. The highlight of the meal was the profiteroles, perhaps the best we've ever had.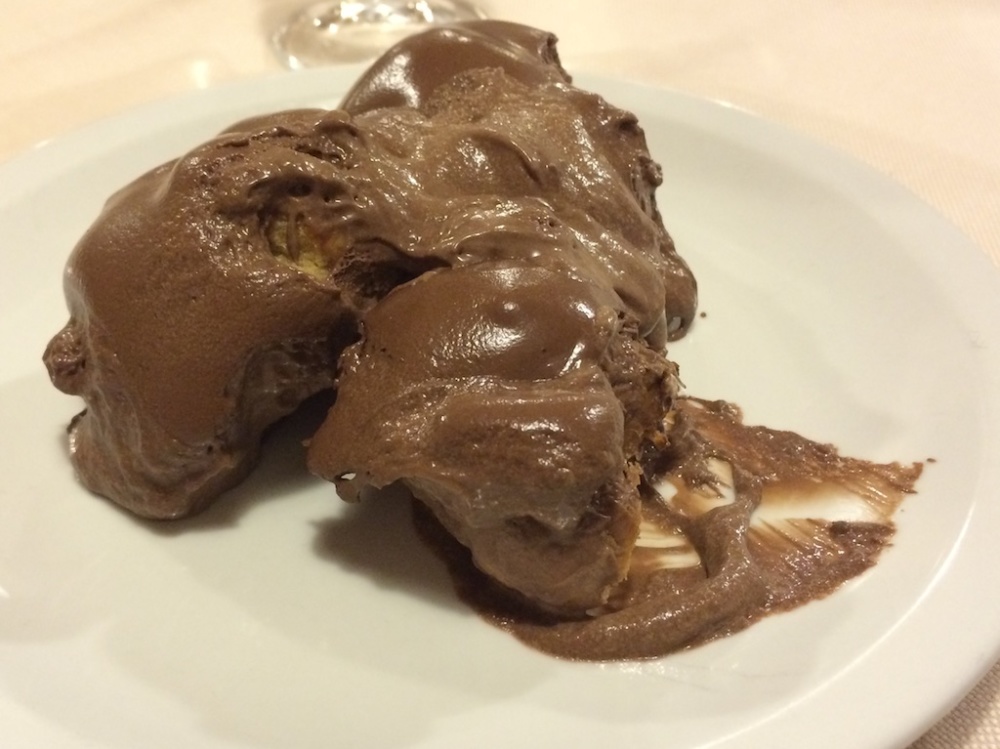 Belluno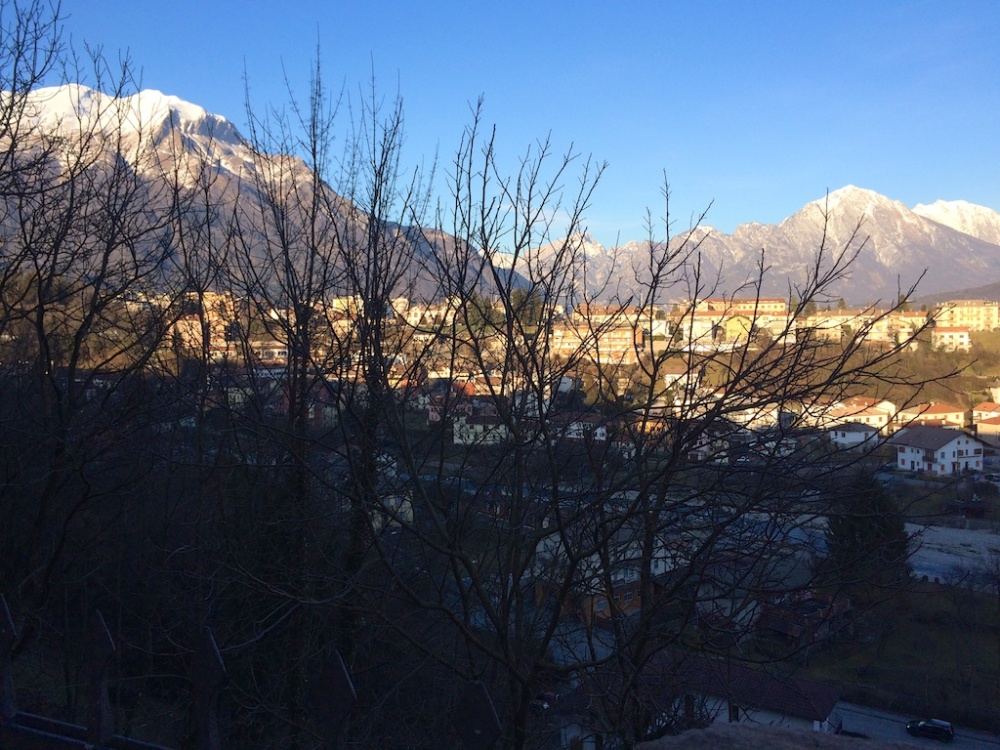 Belluno is another hilltop town, the largest town in the valley of Valbelluna. The tourist office at Piazza Duomo offered us a map with suggested walking routes around the town, and walk around we did. Though not quite as charming as Feltre or Bassano, Belluno had some stunning mountain views going on.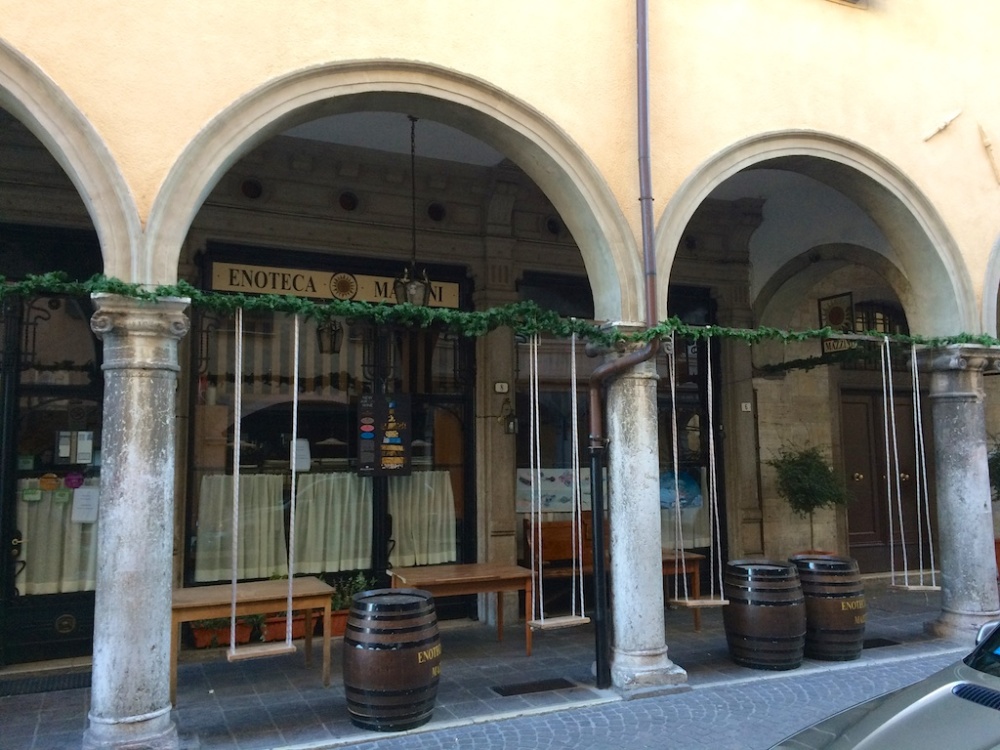 It's probably not worth going out of your way to see Belluno, but if it's along your way and your legs could do with a stretch, it's not a bad place to stop.