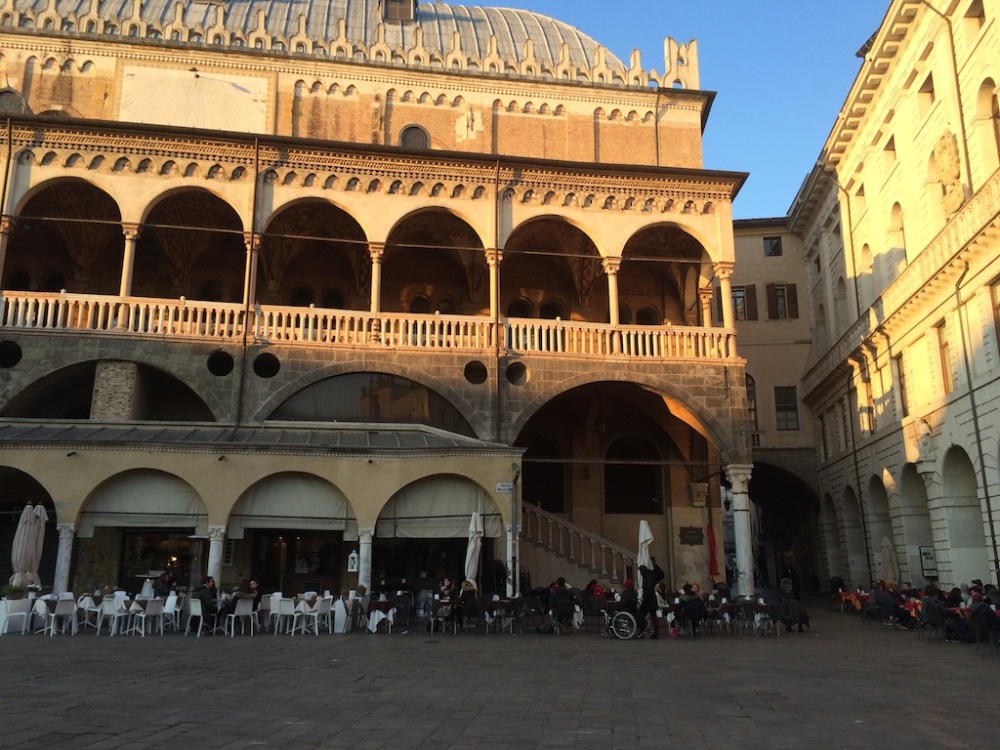 We have some good friends who live in Padua (Padova), so we like to stop by every time we're in the area ("the area" basically referring to the Veneto, the region of Italy around Venice). It's a gorgeous city, full of narrow porticoed streets, cathedrals, bustling squares, and humiliated graduates.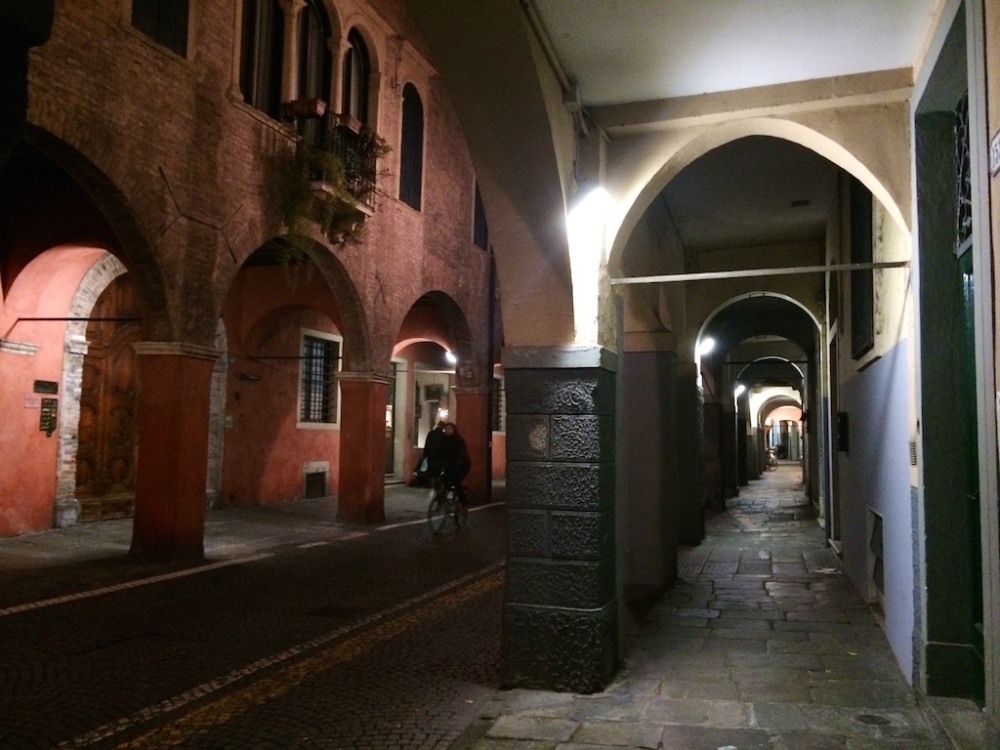 We've already done Padua's main touristy things several times over, so this visit we were happy to just wander around and explore.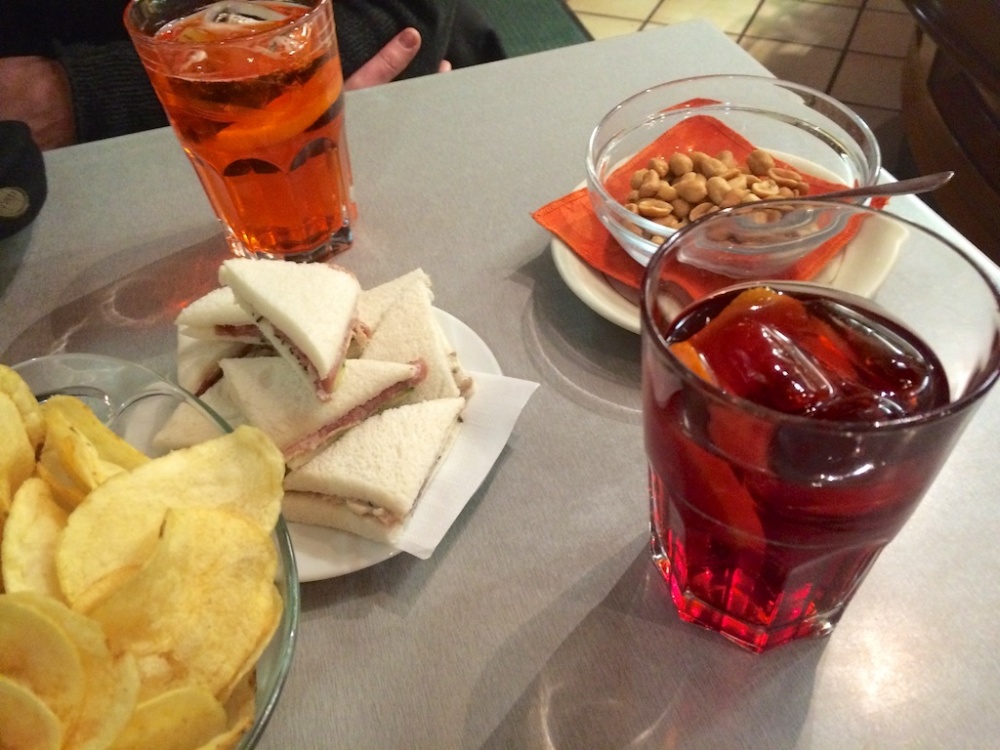 On our first night, we dove into the aperitivo hour at Caffe Taverna Le Colonne (Via San Francesco 84). (In many Italian cities, bars will serve little snacky things with your pre-dinner negroni or spritz. It is the only situation in which cheap potato chips taste absolutely delicious.)
This was followed by dinner at Osteria di Fuori Porta, a casual restaurant which served creative, organic dishes. (Fun fact: the organic olive oil they serve is produced on land confiscated from the mafia.)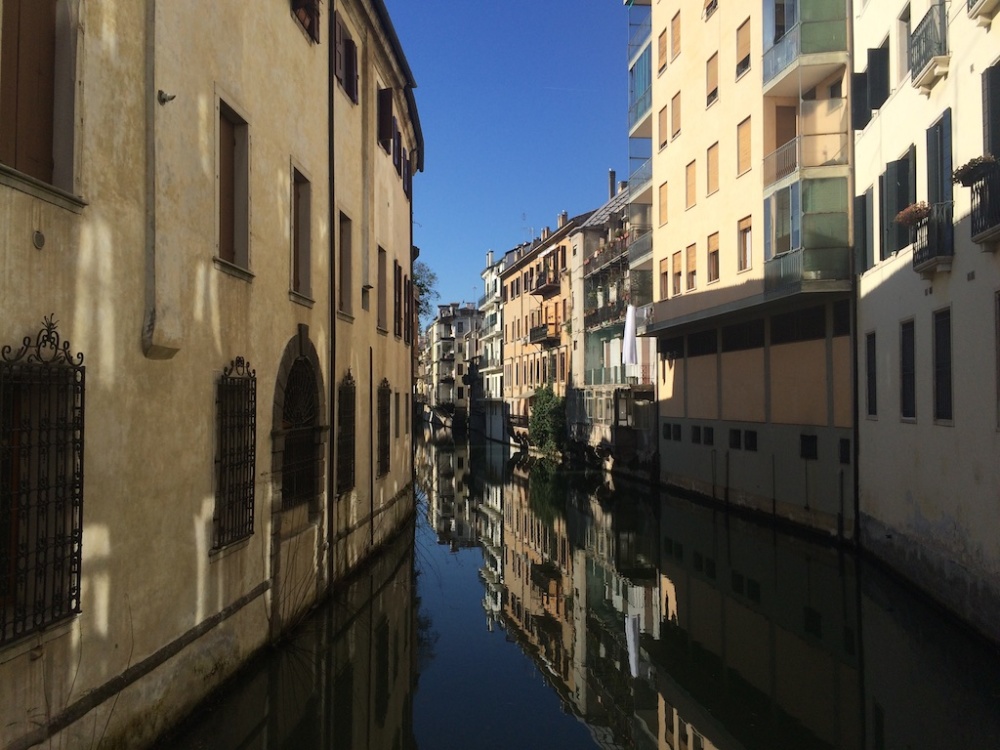 The next day was gloriously sunny, perfect for a long walk around Padova. We started with several espressos, consumed standing at the bars of various cafes we encountered on our way. It's hard to find a bad coffee in Italy.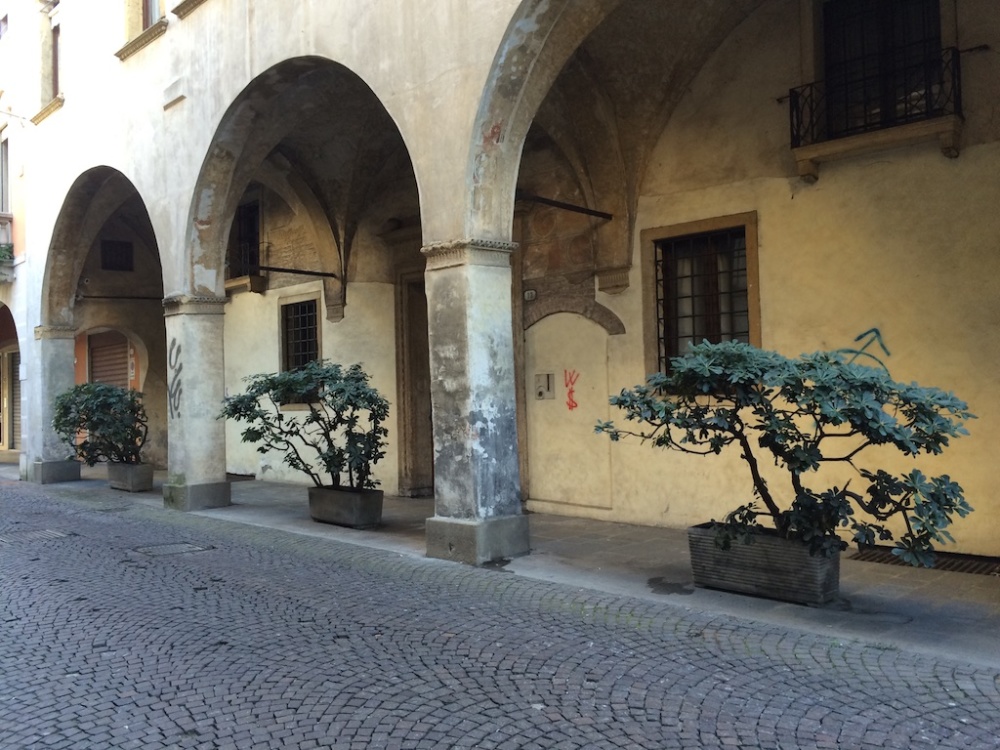 We came across a very tasty (if monochromatic) lunch featuring the best of local cuisine at Trattoria San Pietro (via San Pietro 95, reservations recommended, closed Sunday).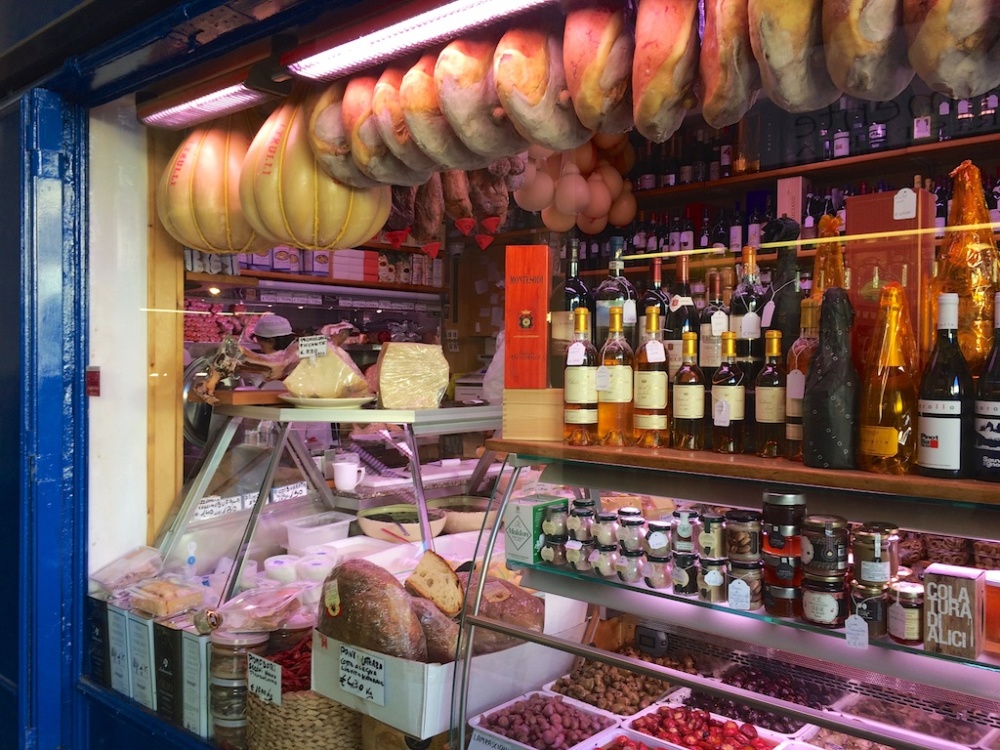 The afternoon included more espresso, a lot of window-shopping (mostly at the food markets), and of course some gelato.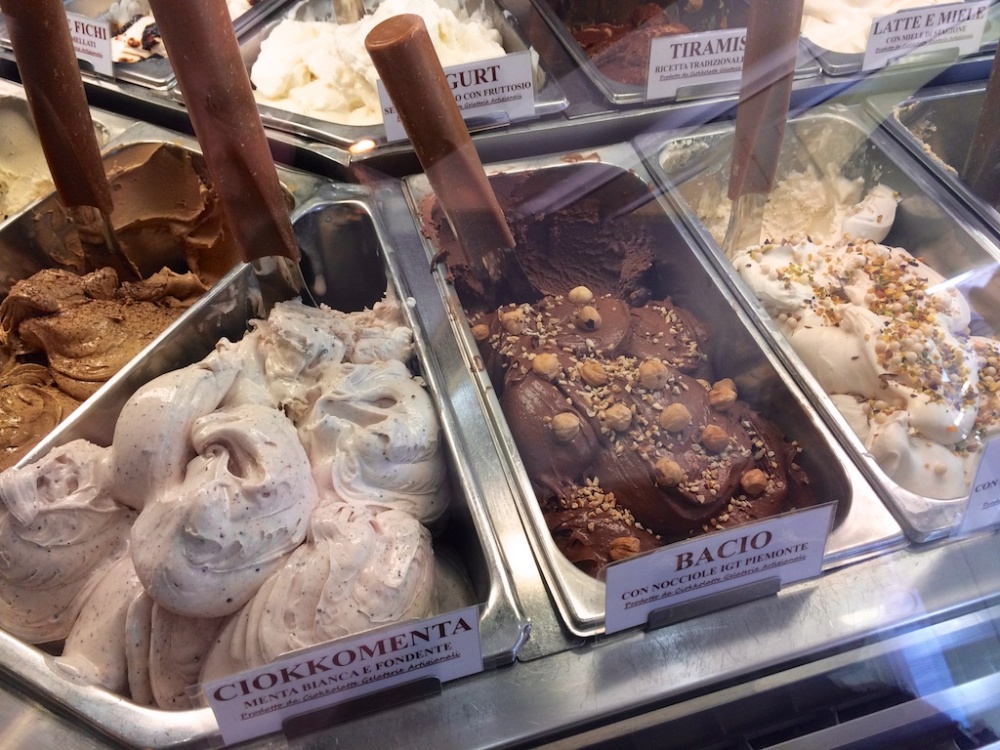 We decided to give Ciokkolatte (a chain similar to Grom) a try for gelato. The dark chocolate sorbet was heavenly, but the other flavors in our cup (salted caramel and pistachio) were slightly underwhelming. (They were still good, but our food standards go way up when we're in Italy. I expect everything I put in my mouth in that country to be the best thing I've ever eaten.)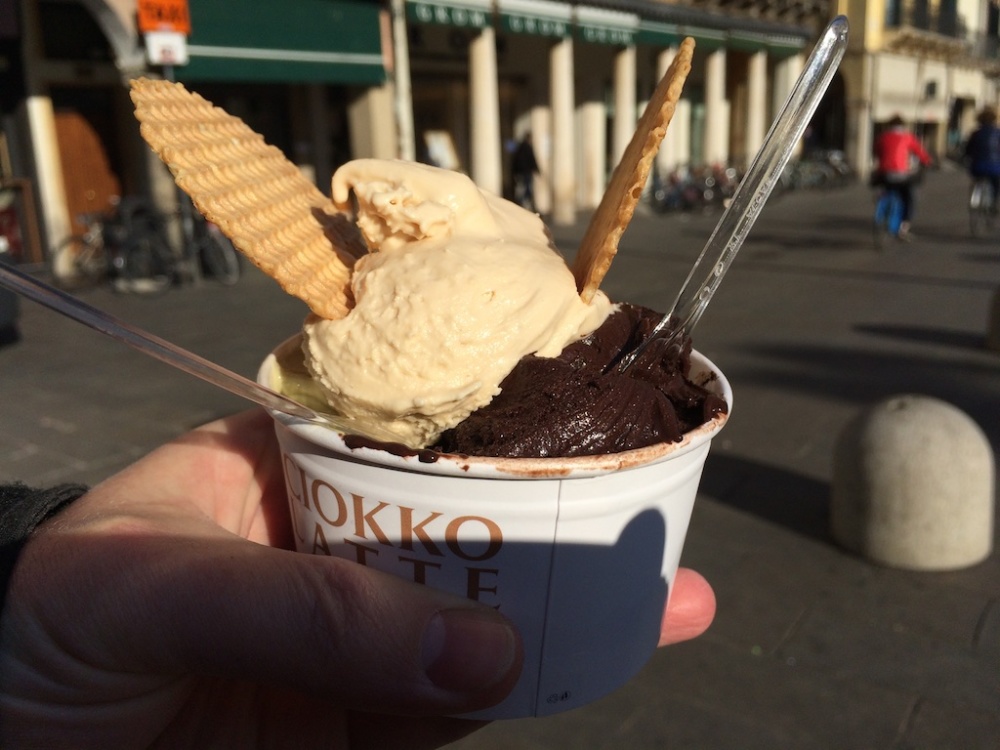 We also sampled some crostoli, a seasonal pastry for carnival that tastes a lot like fried strips of pie crust with powdered sugar on them.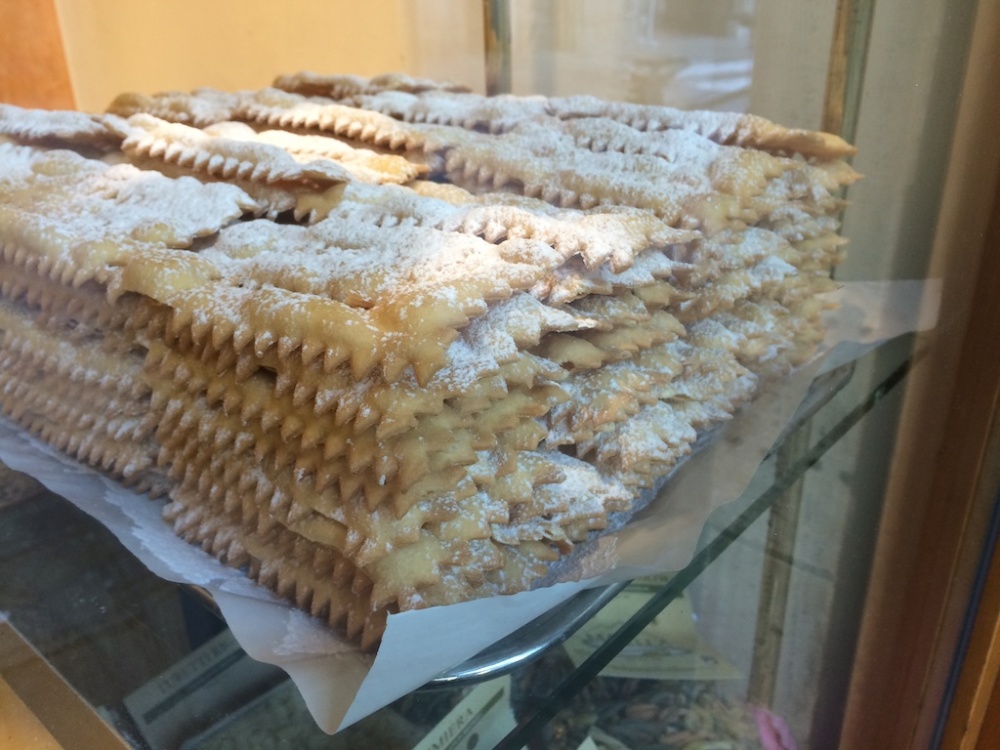 One of our favorite coffee spots of the afternoon was the sofa at Hendrix Bar on Piazza dei Signori. We had hoped to make it back for cocktails as well, but alas there was no time.
It was so warm and sunny that we managed an aperitivo outside on Piazza delle Erbe, an excellent spot for people-watching.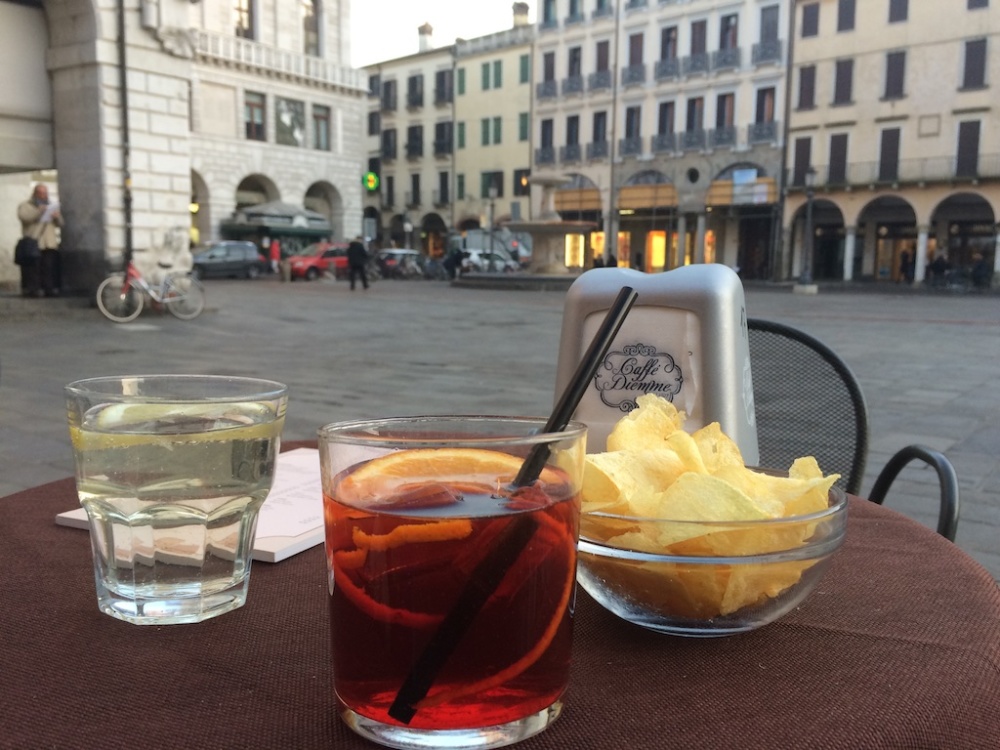 Later on, when it was too dark and chilly to enjoy sitting outside, we found another good aperitif at Miracle (via San Francesco 15), a friendly little wine bar.
For dinner we drove outside of Padova to La Vecchia Marina.
The next morning we said arrivederci to our friends and headed to Treviso, where we spent one last, perfect day in Italy.