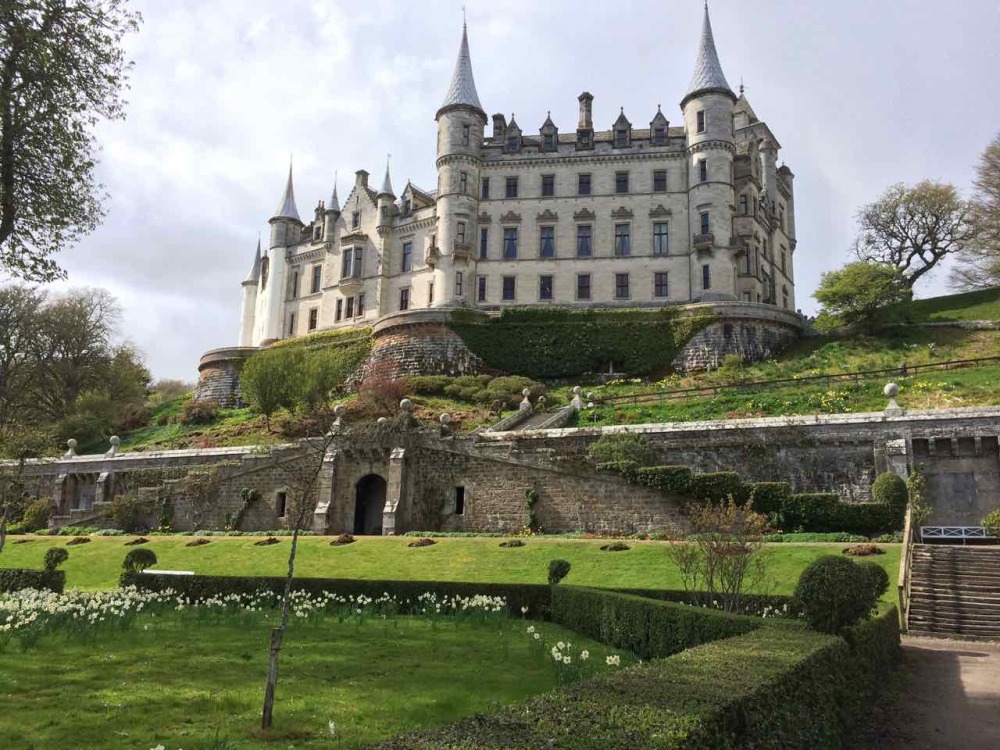 We had some excellent Scotland adventures in April. I spent a week in Gardenstown at a workshop led by a very talented Scottish artist, and then Scott came to join me and we headed further north. On our way to the ferry to the Orkney Islands, we stopped for a couple hours to check out Dunrobin Castle.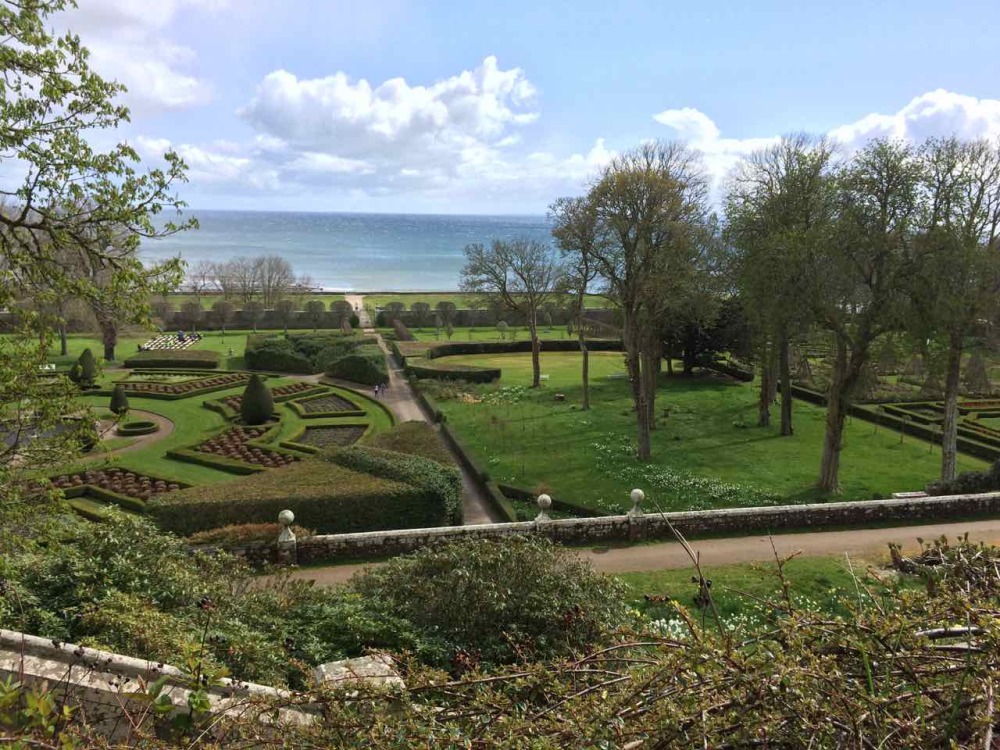 Dunrobin is a proper castle by the sea, with turrets and gardens and falconry. A handful of rooms are open to the public, furnished grandly with items from various eras. No photography is allowed inside the castle, which is fine because who wants to look at photos of Victorian knickknacks when you can look at action shots of owls instead?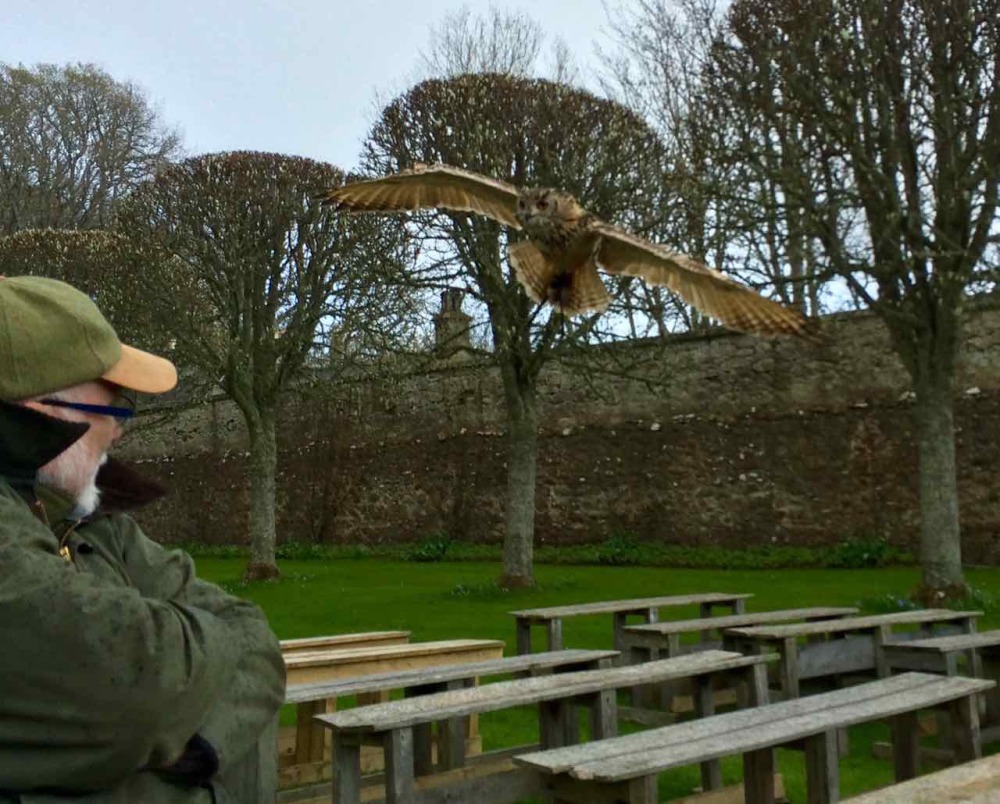 There are falconry demonstrations a couple times per day in the castle's gardens. I didn't think this sounded particularly interesting, but I was wrong. Owls are clearly one of nature's best creations, and it is always worth hanging out with one when you get the chance.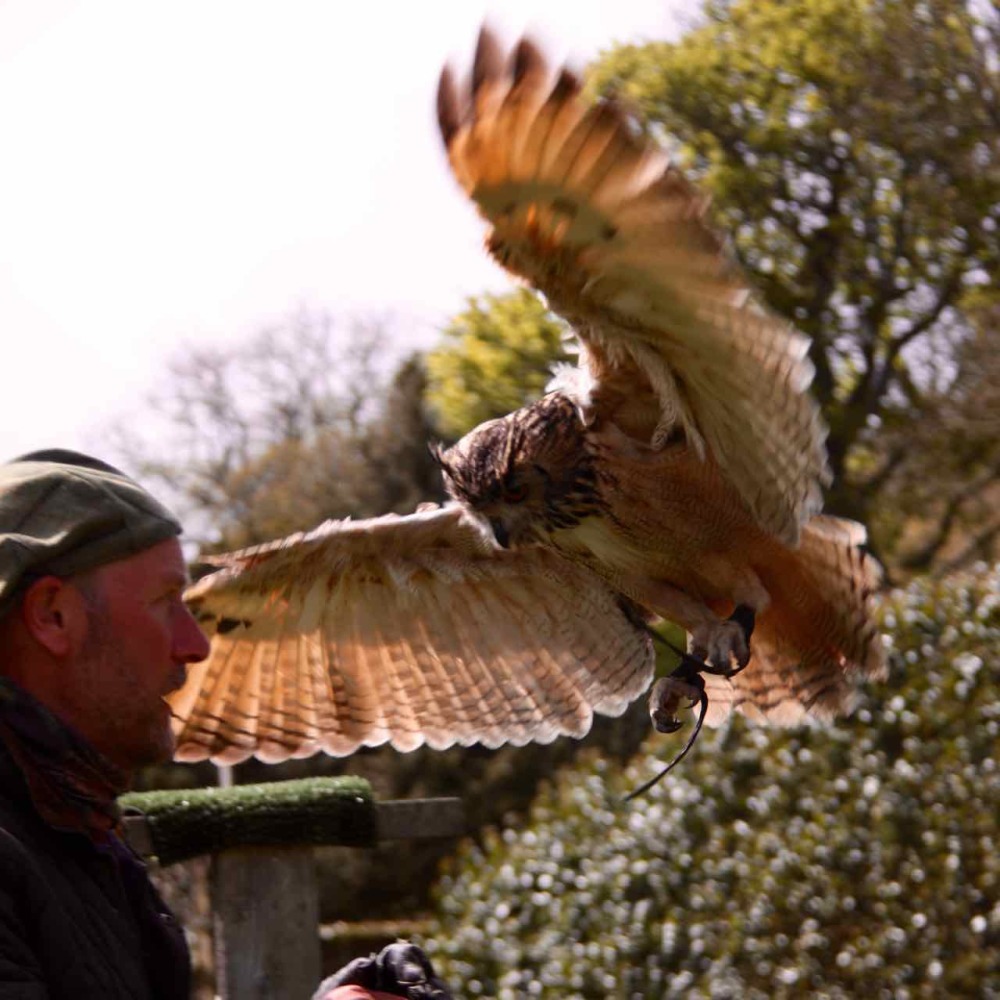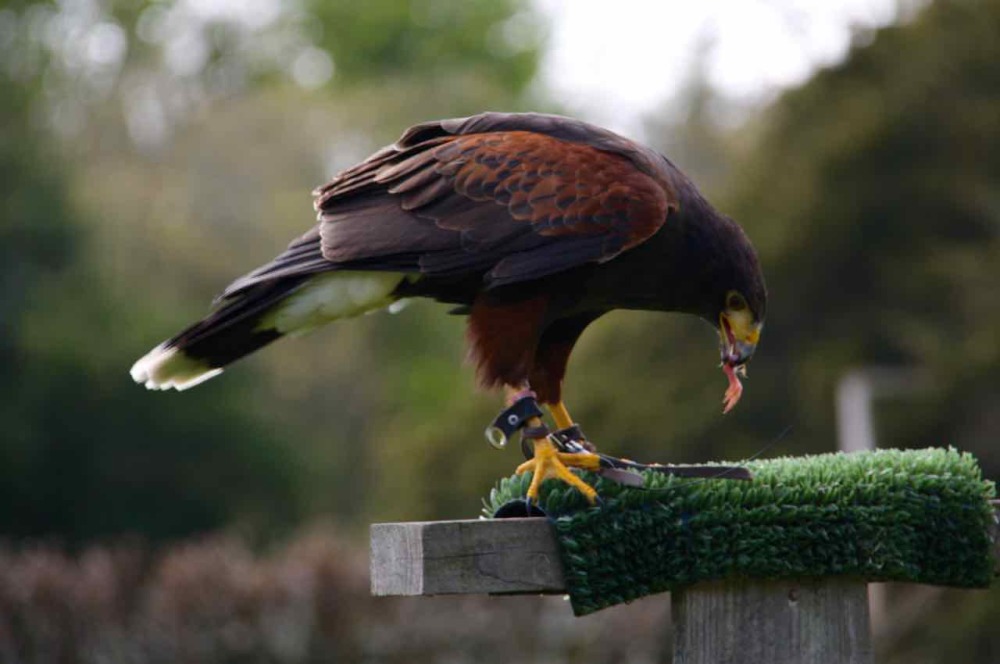 The other birds were ok, too.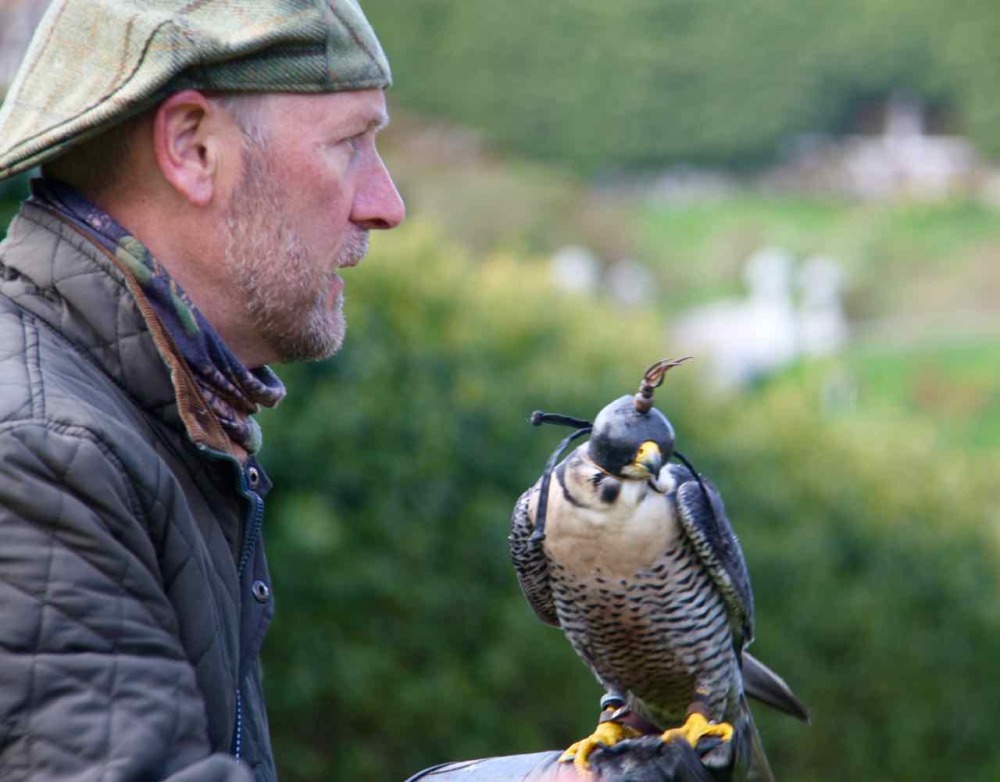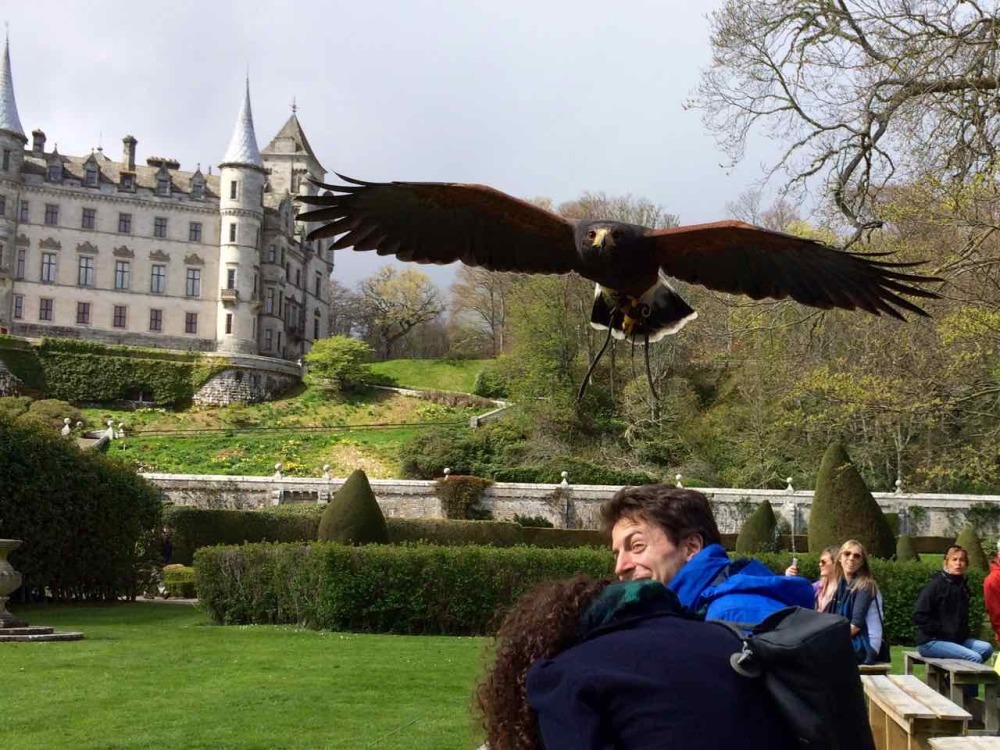 Dunrobin Castle is on the east coast of Scotland, about an hour's drive north of Inverness.