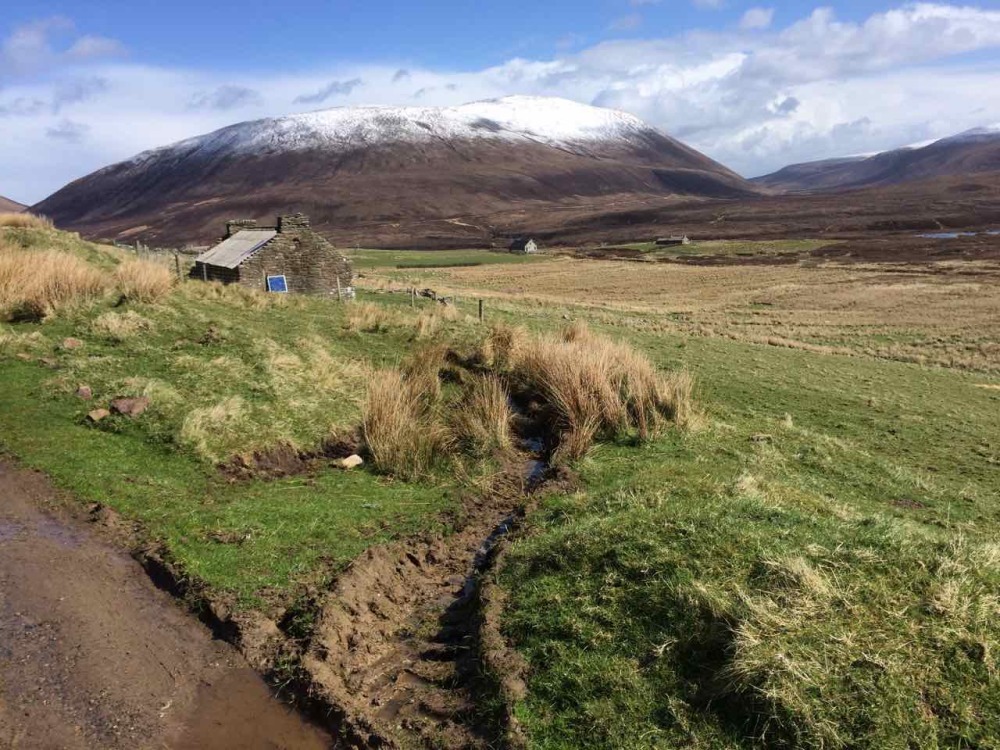 On our second morning in the Orkneys, we woke up to snow. It was lovely to look at, but made us wonder about our plan to catch the ferry to Hoy for the day. From what we had read, Hoy was supposed to be very beautiful, but there wouldn't be much to do there if the weather wasn't cooperating. While we were at breakfast, the sun came out.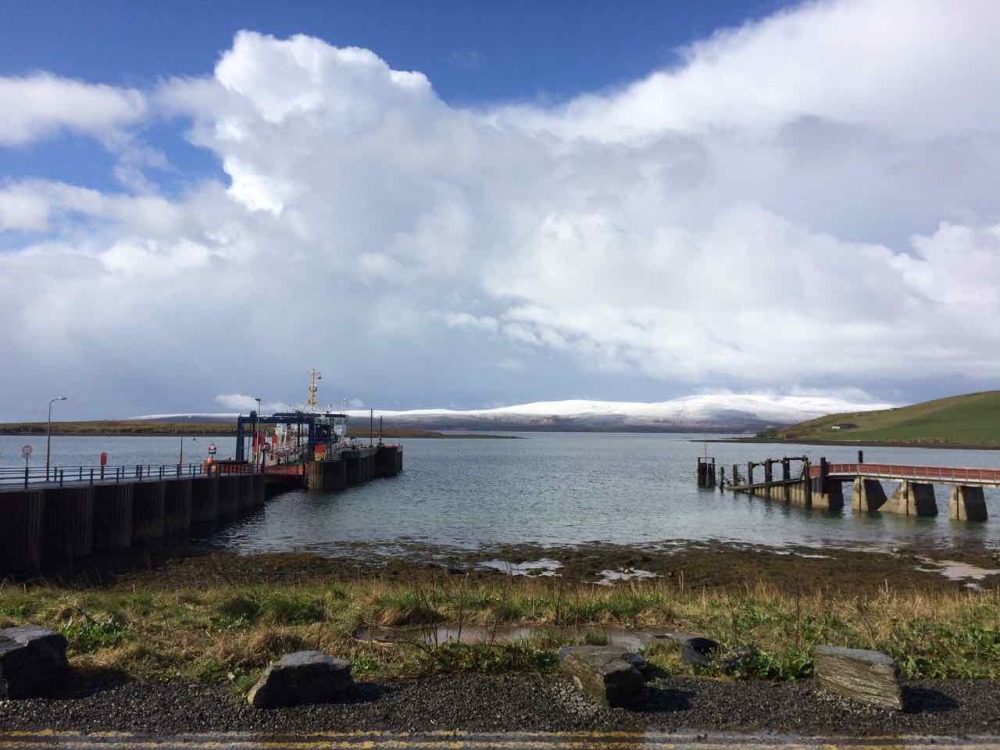 We scanned five different weather apps, which offered five different guesses as to how the rest of the day was going to play out. We decided to jump in the car and head to the ferry.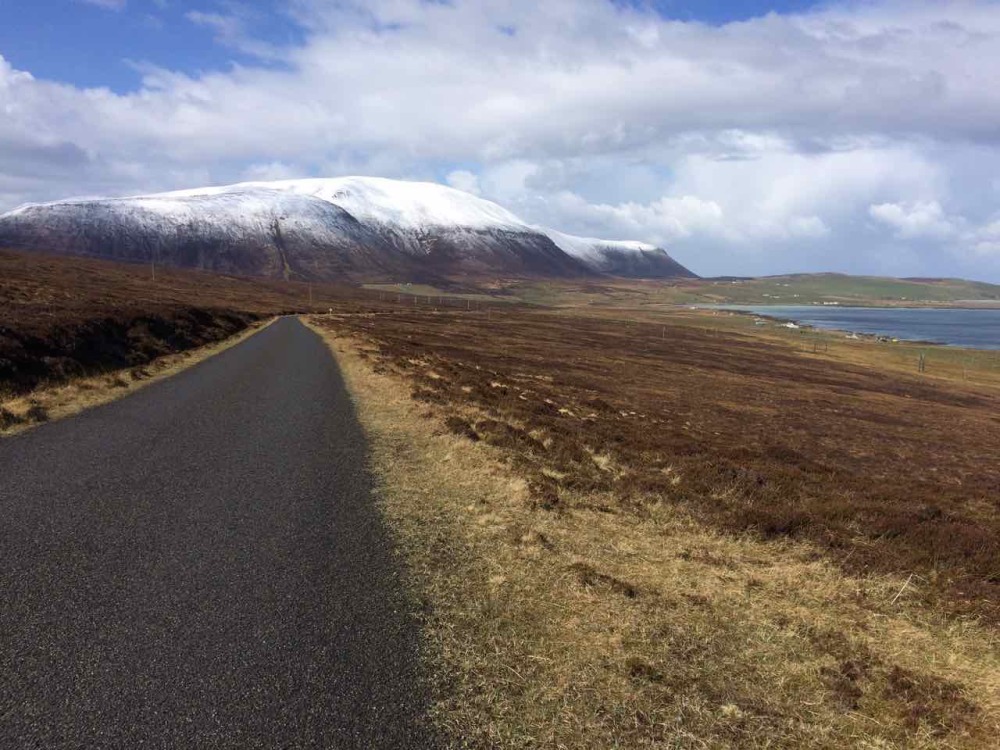 Along the drive, it sleeted heavily, and we began to second-guess our decision. It cleared up as we were waiting to board, and the ride over was sunny.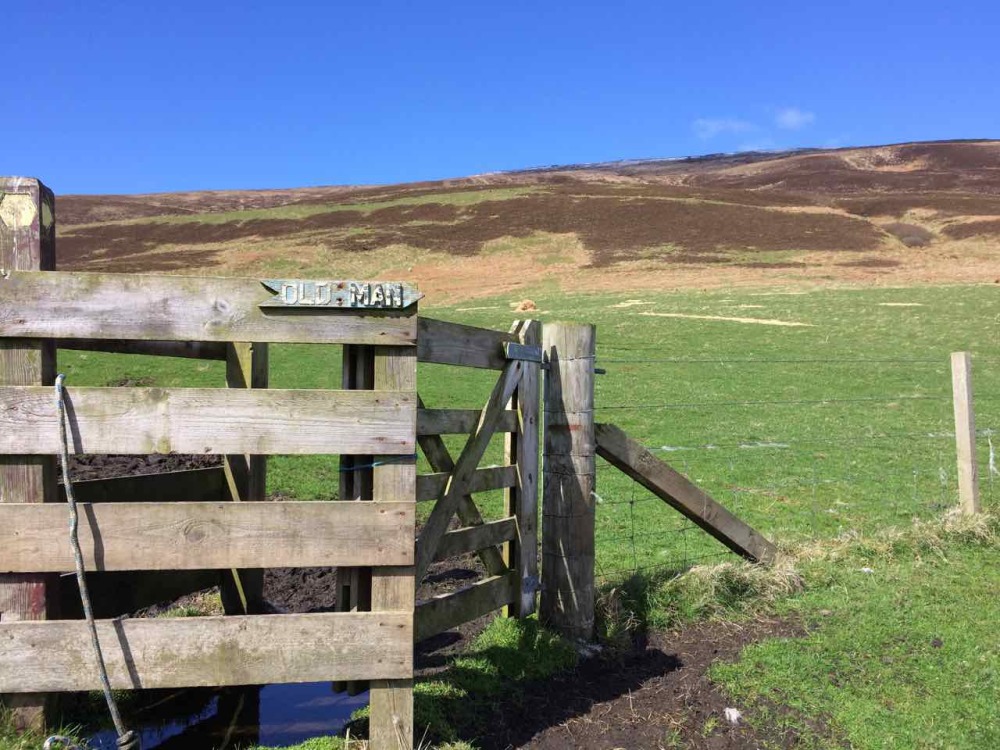 On Hoy, we went into the cafe at the Scapa Flow Visitor Centre to grab some sandwiches to take on our hike (we should have gotten some on Mainland, but we were running short on time). While we were in there, it started to hail, which made quite the racket on the corrugated metal roof.
We ran back out to the car and started up the single-track road to the starting point for our hike, still wondering whether this whole day would turn out to be a bust.
We drove to Rackwick, which was little more than a handful of small houses at the end of the road on the west coast of Hoy. It was sunny again by the time we parked, so we got out and hiked, following the signposts marked "Old Man".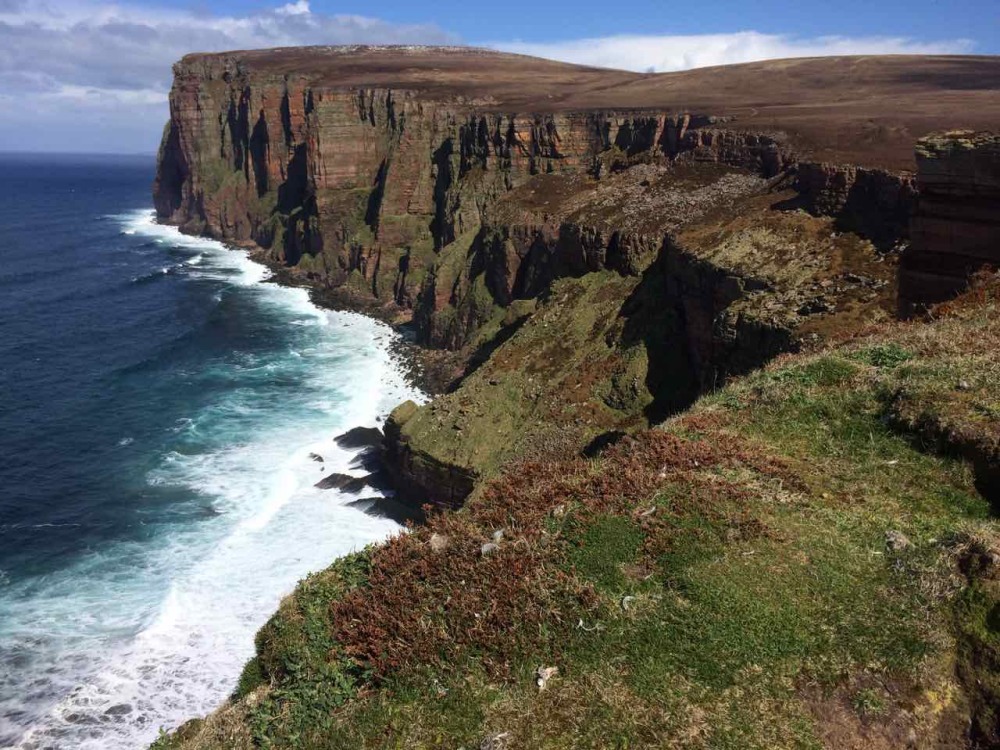 It was sunny the whole way to the Old Man and back. We had the place to ourselves.
The Old Man of Hoy is a well-known sea stack, and he deserves his fame. We enjoyed eating lunch with him. We stuck around for a bit to do some sketching and bird photography, as well.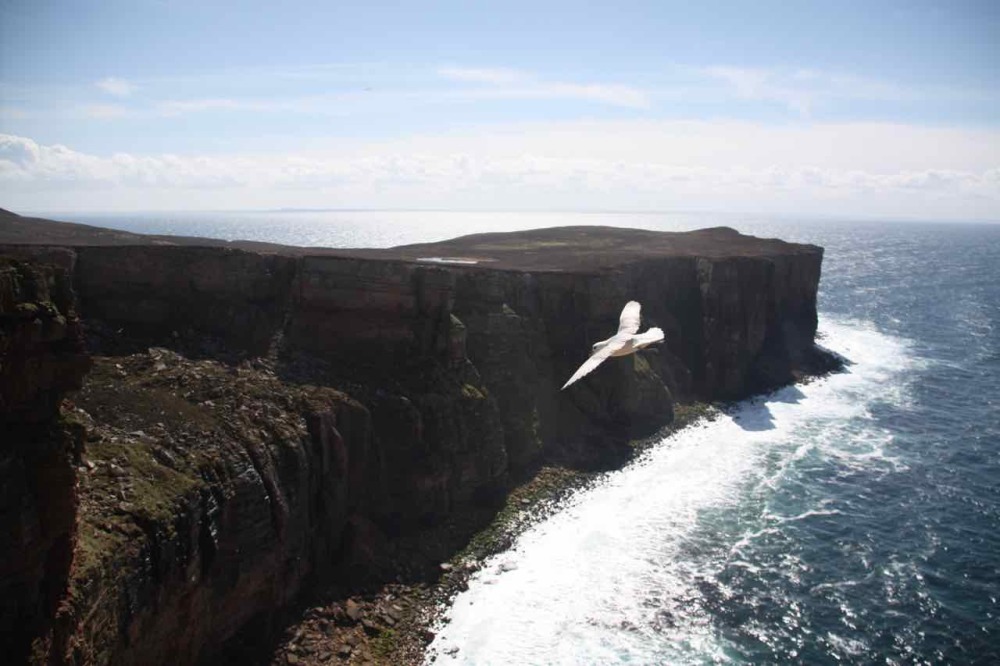 After our hike we drove around the island a bit. We stopped to chat with an RSPB man who was happy to show us some nesting sea eagles (making their first appearance on Hoy in 142 years) through his giant telescope.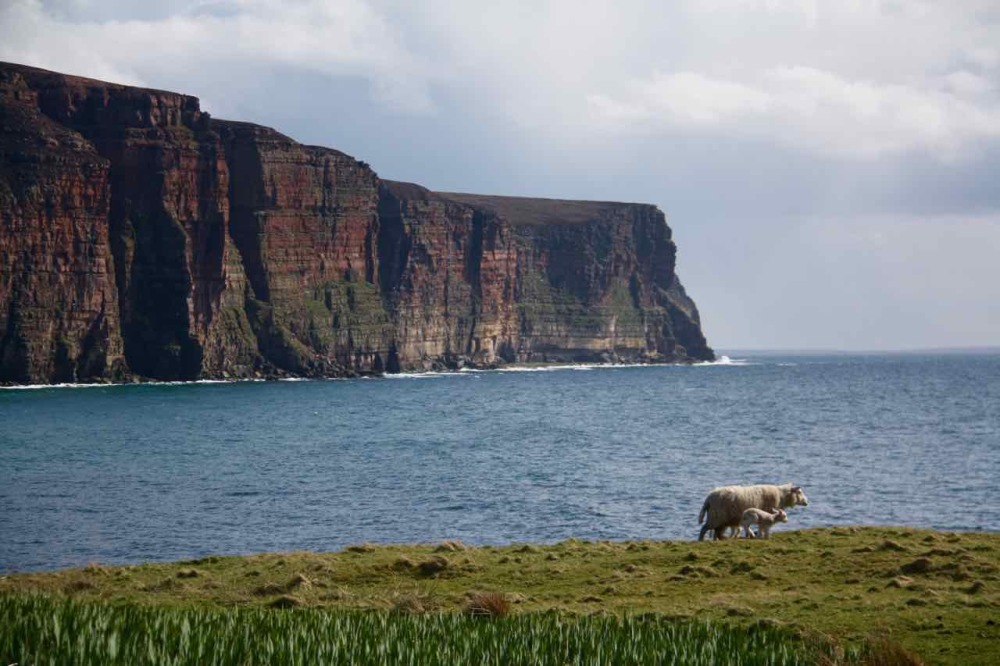 On our way back to the ferry, it started to drizzle. Our day of every single type of precipitation was complete.