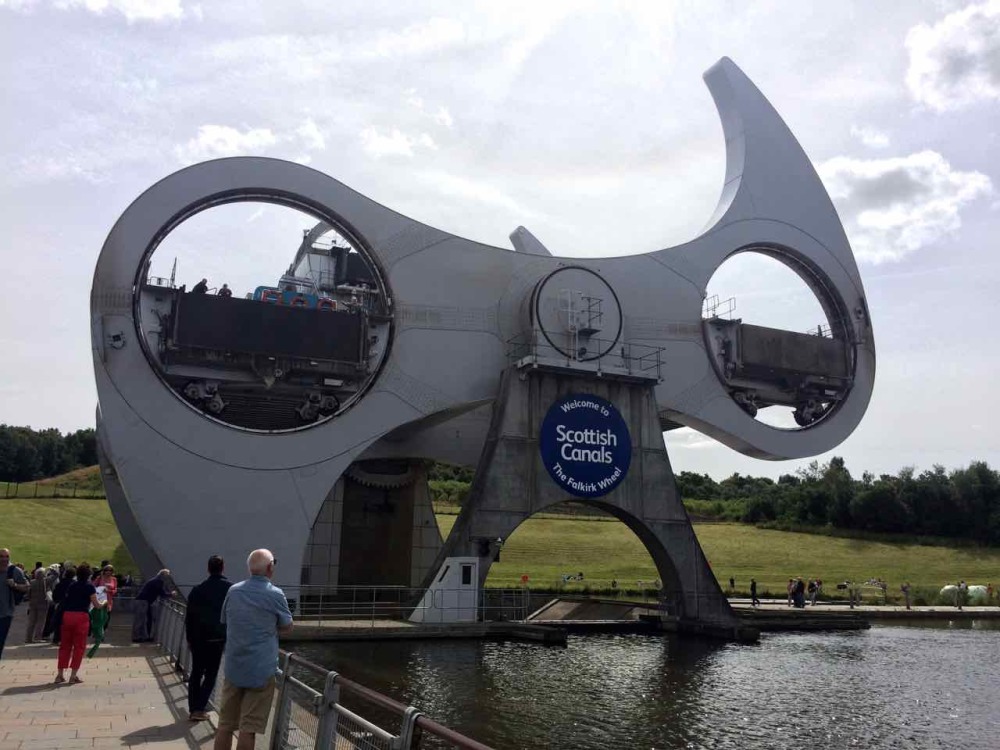 The Falkirk Wheel is one of those things we've been meaning to check out for a while. Some curious houseguests were a good nudge to finally go explore.
The wheel is basically a fancy new-fangled way of connecting two canals at different altitudes without using a lock system. You drive your boat into a big pool, which then slowly gets rotated up (or down) to connect to the other canal. The two pools counter-balance each other, and the wheel ends up taking very little electricity to run.
It was a busy, sunny afternoon at the wheel. Loads of people were milling around and enjoying the kids' play area. There was a 2-hour wait to get on a boat tour when we arrived, but luckily we had thought to book tickets online earlier that day (you can do so here).
The boat tour takes around an hour and basically involves going up and down in the wheel, plus a very short canal trip at the top. Along the way you learn lots of fun facts from the friendly guide and some informational videos.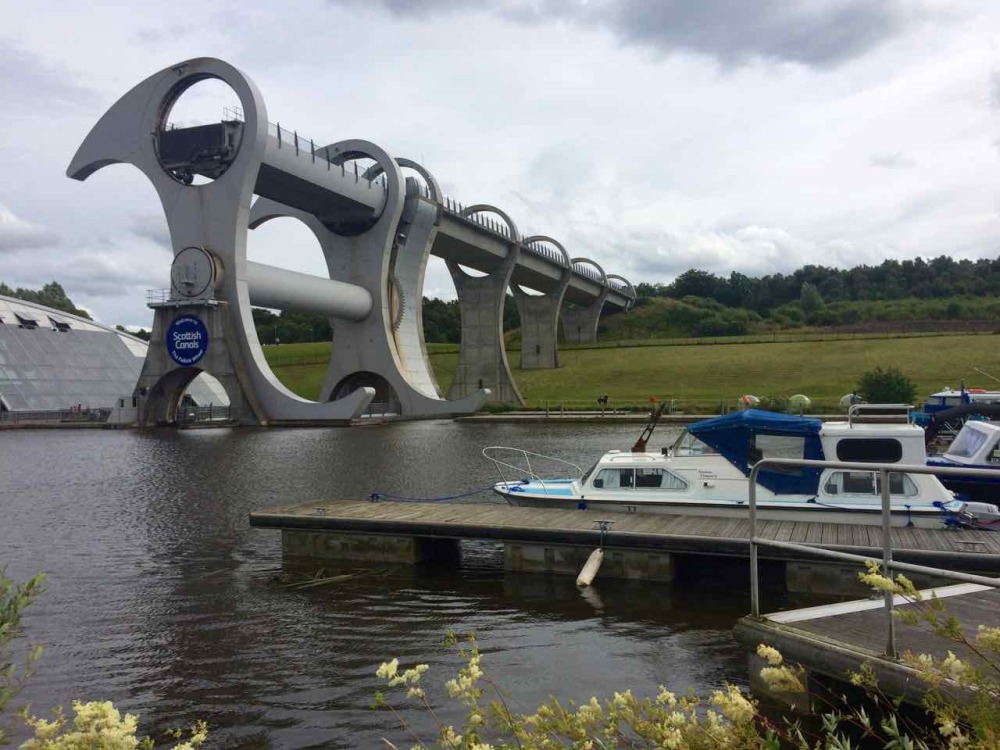 After our boat tour, we walked some of the paths surrounding the canals to enjoy the various viewpoints.
The UK's canal system used to be used to transport goods back in the day, but in modern times they seem to mostly be used for leisure. We amused ourselves by considering whether we'd want to take a canal boat vacation someday. This distinctly British way of holidaying involves hiring a narrowboat for a week or so and passing the time clumsily navigating through canals and visiting towns along the way, spending nights sleeping on the boat. (It's possible that the drinking of Pimms may also be required.) Does this sound fun?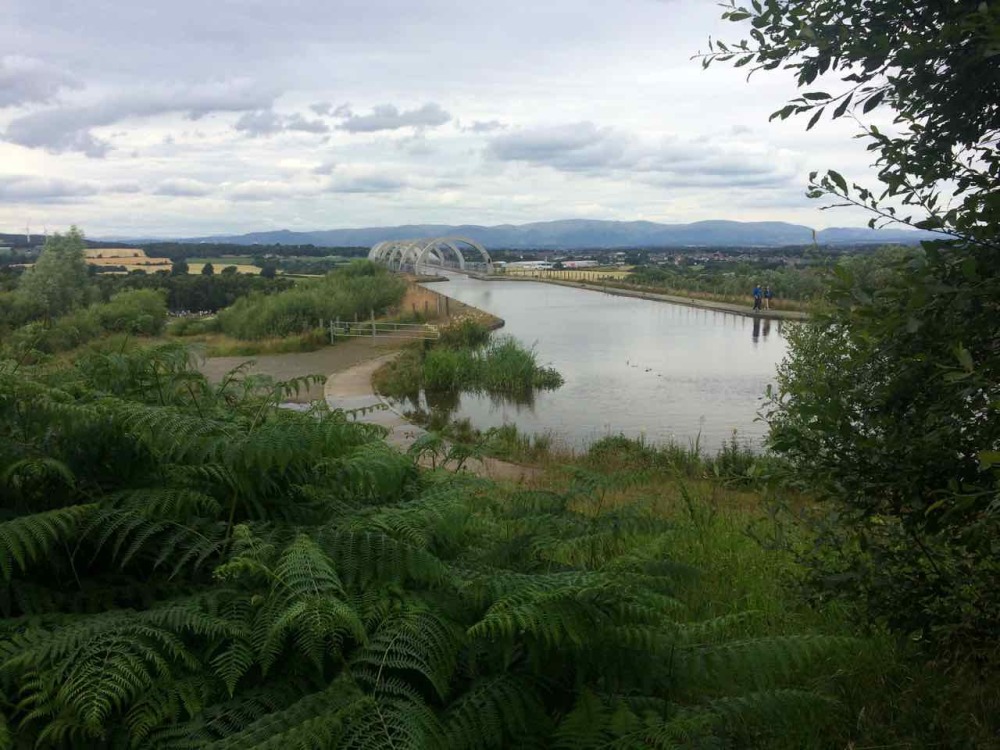 About an hour's drive from Edinburgh, Falkirk is also home to the Kelpies. One could easily spend an enjoyable half-day (or more) exploring those and the wheel. Verdict: worth a visit.