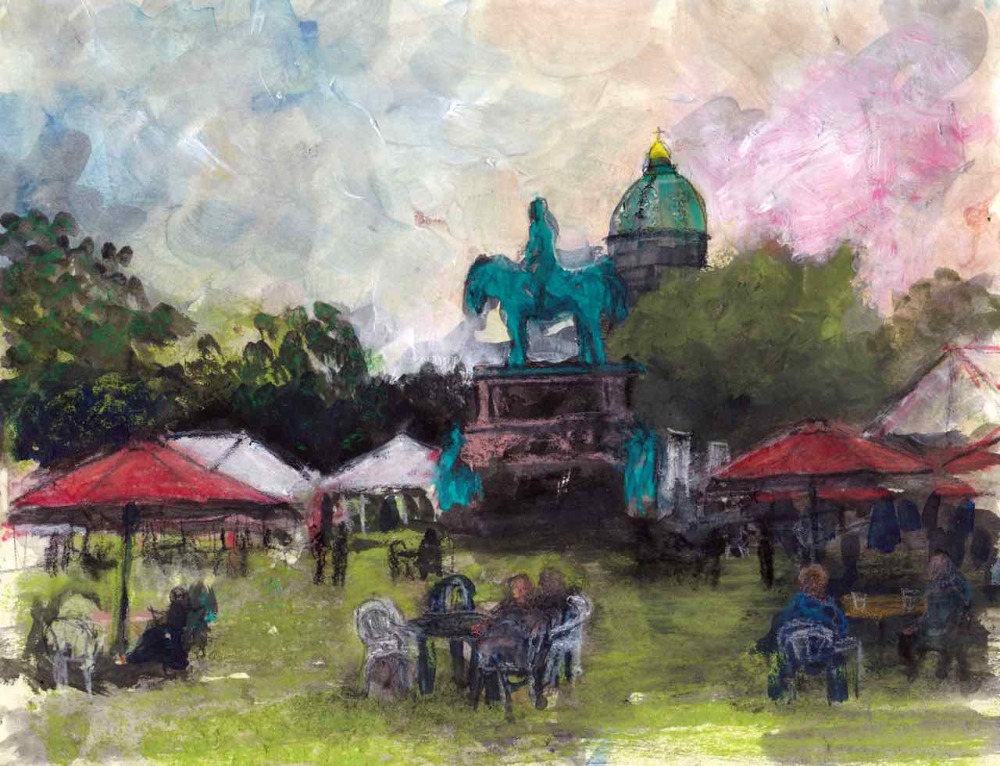 I have kind of fallen in love with the Edinburgh International Book Festival this year. In addition to hosting lots of interesting book-themed events, it's a charming place to hang out, to meet friends for a drink. Browsing the onsite bookstore is the perfect way to fill any awkwardly-sized gaps in your schedule.
The events themselves have been entertaining and thought-provoking. Anthony Downey presented some of the most interesting political artists at work today. Martin Kemp provided a thought-provoking defense of what turned out to be some pretty controversial views on the YBAs (controversial with this particular audience, anyway). Patricia R Andrew introduced us to the work of Scottish war artists. Hyeonseo Lee amazed us with her courageous life story about fleeing life in North Korea. Theodore Zeldin charmed us with his passion for the stories of individuals.
And these were just a teeny tiny sampling of the authors presenting at the festival this year. As you can tell by the ones I selected to see, my interests skew towards visual art, but I'm sure that there's something on the schedule for you no matter your fancy (unless you hate books, in which case I can't help you).
We also went to a few Jura Unbound evenings, which occur nightly during the book festival and are completely free (and even come with a free wee dram). Thanks to one of these evenings, we now know a whole lot about theremins.
All of the big Edinburgh festivals came to an end this past Monday, finishing off with the usual fireworks over the castle. Now I'm in book festival withdrawal, eagerly awaiting the announcement of next year's authors.