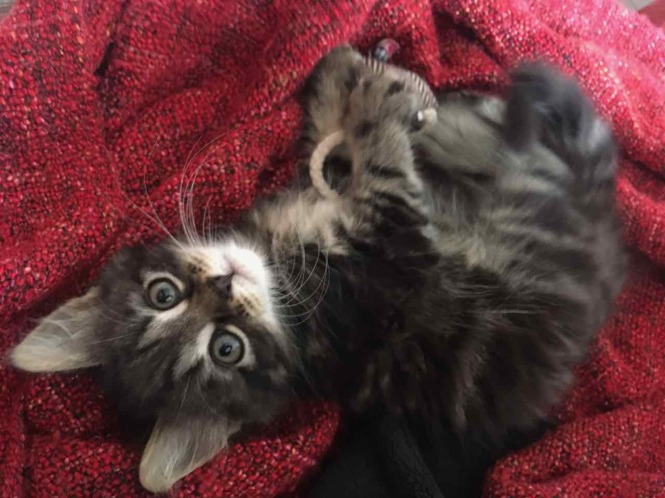 Scott was allergic to cats. It is a testament to my love for him that I was willing to forgo having a cat in order to have him all those years. The plan was for us to get a kitten after he had his new immune system installed (stem cell transplant recipients often see their allergies change). We even had a name picked out for her. One of the last things Scott said to me was, 'Have fun with Purrcules.'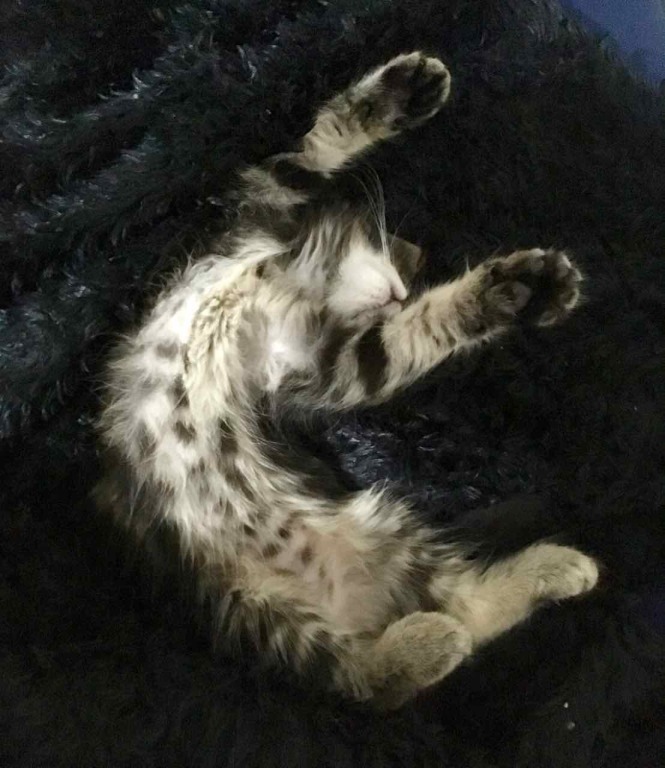 So I had to get one. I thought I was going to wait a bit longer, but a visiting friend convinced me that now was the time. It's kitten season, after all. Say hello to Purrcules Mulligan (she needs no introduction).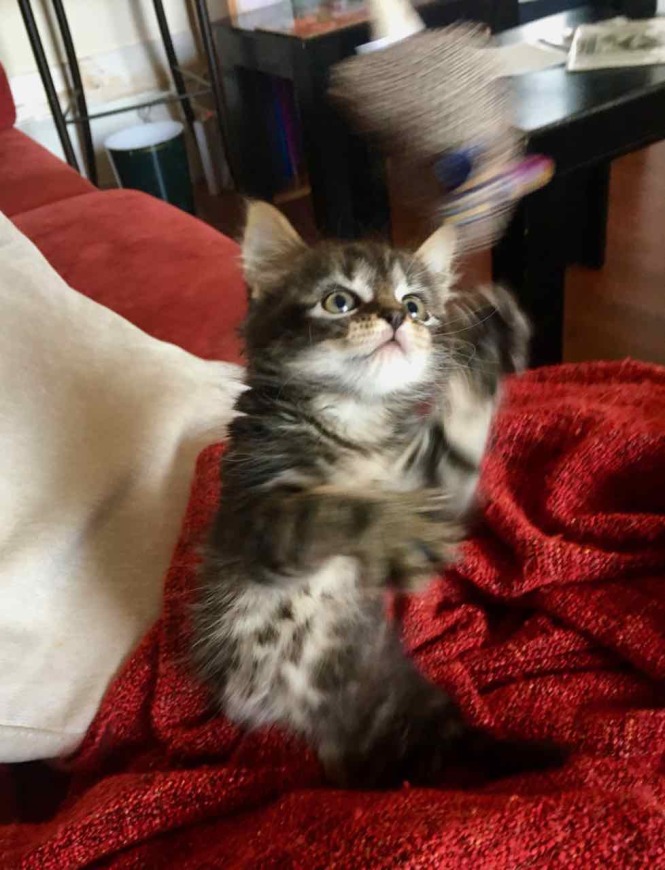 Many sources of advice for the recently widowed suggest getting a pet. Having something to take care of and talk to can help keep one from sliding too far down into the pit of despair. While Scott was sick, I constantly reminded myself to keep myself healthy so that I was able to take care of him to the best of my abilities. After he died, that motivation for self-care went away. I'm not entirely sure what has kept me going since then, to be honest. Shock and adrenaline, maybe. And some little part of my brain that is convinced that there is a reason to go on.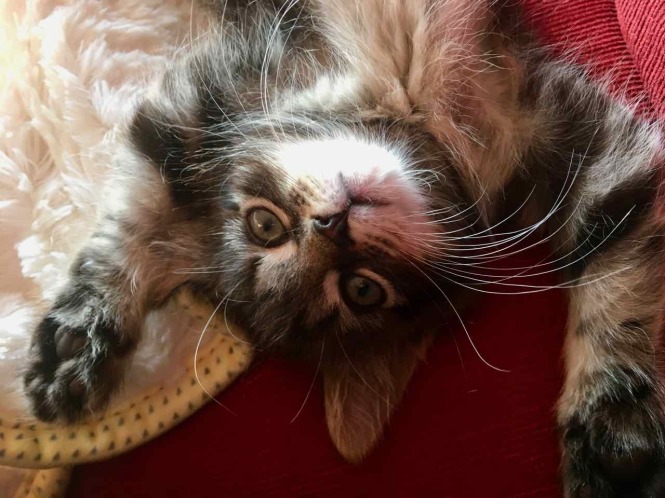 But I digress. This post is about a kitten! Such an adorable ball of fluff. Distractingly adorable, actually – I have a hard time getting any work done these days, what with her sitting around being cute and all. The fact that she likes to wake up with the sun (before 4am these days) and play with any exposed body part is also not helping. But when I come home and find her here waiting for me, or when I sit on the sofa and she jumps up to sit on my shoulder and snuggle my neck, I know getting her was a good idea.