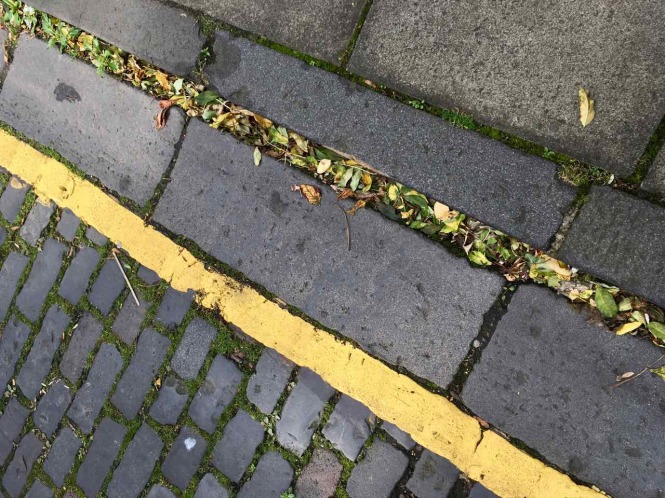 Scott died over six months ago now. How have I survived this long? I'm OK most of the time, except when I'm not. The permanency of his death has started to settle in, making me feel as if I'm trapped in a fish tank, unable to breathe. Except I am able to breathe, somehow. It's a secret talent I didn't know I had.
Autumn is the season of nostalgia for me, every year. The smells of the desiccating leaves and the first wood fires of the season, the crispness in the air. Even the dusty smell of the heat kicking on in our 200-year-old flat. I love venturing out into the newly-chilled air, and also being all cozy inside at home. It should be the season for cuddling on the couch and reading, but Purrcules is stubbornly illiterate. She prefers watching the washing machine in action.
I also love the foods of fall. Scott and I loved them together. I'd make him pumpkin soup, roasted brussels sprouts, squash casserole, roasted chestnuts, pumpkin pie. When the cold really settled in, it was time for homemade glühwein, raclette, and fondue. Melted cheese could make any day into a special occasion. I haven't yet learned how to get excited for these things alone.
On rainy days, I've been wearing Scott's raincoat. It's much more waterproof than mine. He didn't own it for very long before he got sick, so it doesn't smell like him the way his old winter coat does. I've gotten rid of most of his clothes by now, but I'm keeping that winter coat until I have inhaled every last drop of his scent.