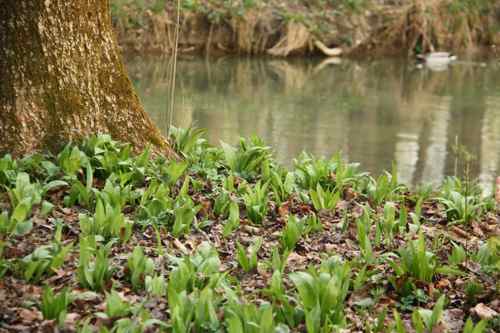 In English bärlauch is called ramsons or wild garlic, or sometimes even bear's garlic (which is the translation most similar to the German name); that's a lot of names for something I had never heard of before moving to Germany. The edible leaves are pungent, with a flavor that falls somewhere between garlic and wild onions.
I bought some bärlauch at the farmers market the other day, but I was a sucker, paying for something that grows in abundance for free in the English Garden, Munich's big urban park. (Note: please don't eat anything you pick yourself in the wild unless you know what you're doing. Look-alike plants can be poisonous.)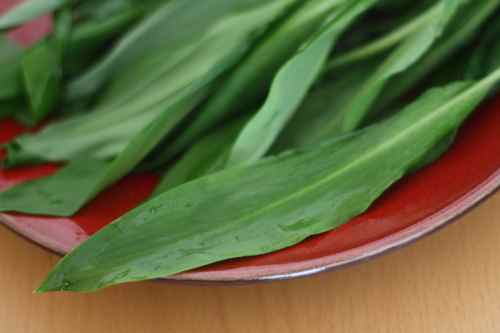 One sees bärlauch most often in pesto form, but it's a rather versatile herb that's easy to experiment with. About half of my bärlauch ended up in a salad, mixed in with various greens; the other half went into a batch of bärlauch hummus, which ended up being an almost disturbing color of green, but very tasty.
Have you cooked with bärlauch?