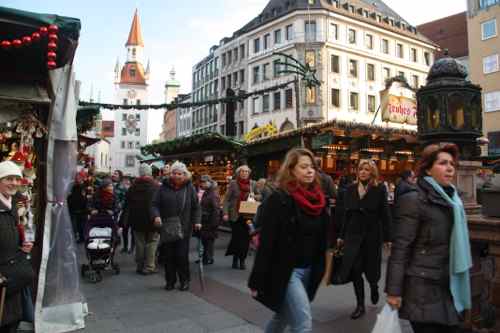 It's time for my annual I-love-Christmas-in-Germany post. The Christmas markets opened last week, looking much as they do every year. I've noticed a couple new stands here and there, but for the most part everything is in its place. Now if we could just have some snow to make them even cuter, I'd be in heaven.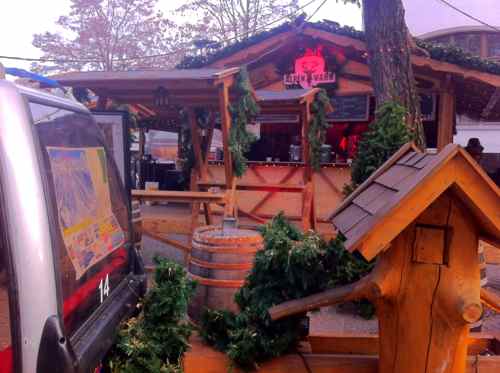 I've written several posts about the markets over the years, such as this one about the best Munich Christmas markets for pretty much everything (or you could just view all my posts about Christmas markets). One stop I haven't talked about yet (but is worth a mention) is the Alpen Wahn, a cozy little stand outside Der Pschorr serving red and white glühwein until 11pm each night (which is later than most of the other markets are open). Look for it at the north end of the Schrannenhalle, just off the Viktualienmarkt.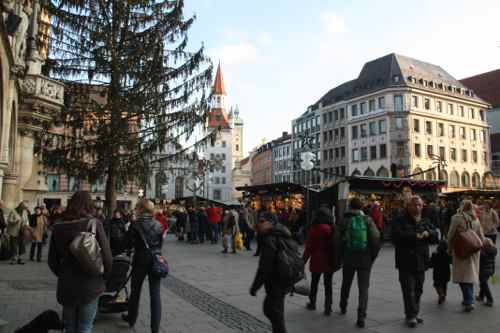 Recently I've even started painting the Christmas markets. Which reminds me – if you will be in Munich on Sunday and would like to see my artwork in person, please consider swinging by my Open Studio.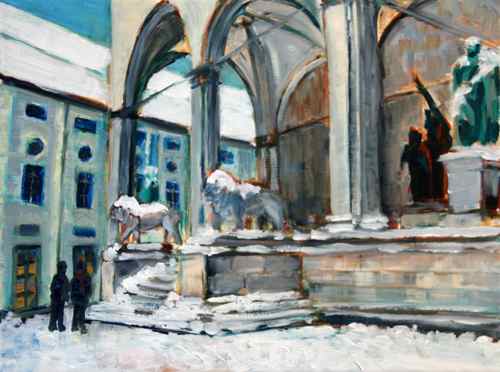 What's your favorite thing about Christmastime where you live?