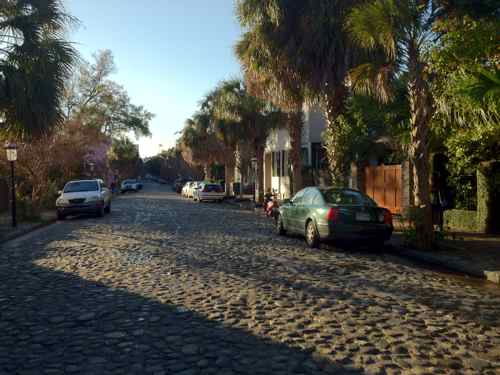 And now for something completely different.
Tiring of our glamorous European lifestyle, we decided to hop across the pond for Christmas in the Deep South. It's possible that our decision was swayed by the generous invitation of my parents to join them there, but in the end we found Charleston to be a most pleasant place to spend a few days (lack of appropriate Christmas weather notwithstanding).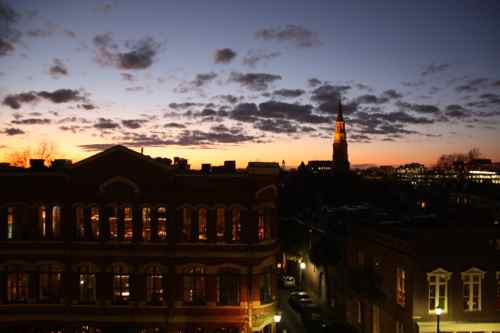 We stayed at the Vendue Inn, which turned out to be one of those rare hotels with charm and attention to detail. Our room had one of the biggest, fluffiest beds I've ever seen, as well as a gas fireplace. (Even in December, we had to turn on the air conditioning to make the room cold enough to use said fireplace. Viva America!)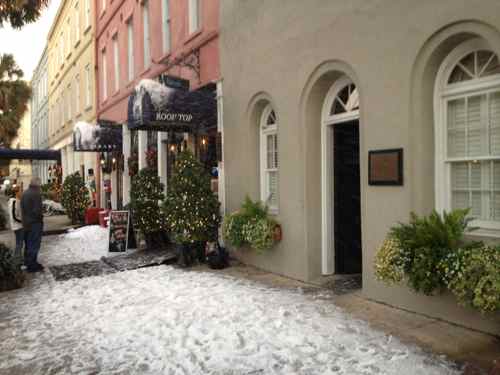 We arrived on Christmas Eve to weather in the 70s and snow machines sprinkling part of the sidewalk. Scott swears he heard some tourists debating whether the foamy whiteness was real snow.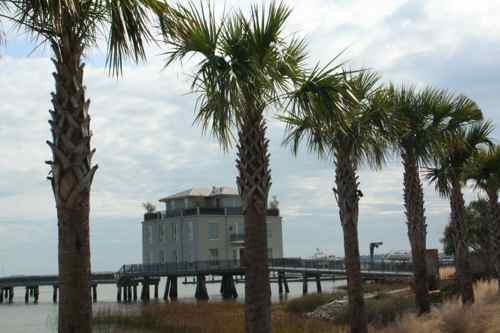 Charleston's old town is full of historic buildings, restaurants, cafes, and shops. Our cultural agenda for this trip was a bit short (we managed to miss out on everything from gullah lessons to the scary historical hooker tour), but at least I enjoyed some gallery hopping around the French Quarter. The art on display ranged from amateurish to excellent, and I discovered several new artists whose careers I'm keen to follow.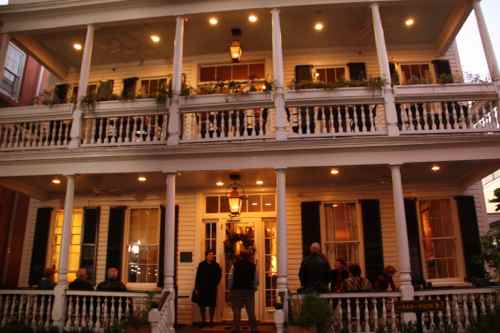 The only time we left the old town was to go visit a plantation. There are several open to tourists in the area, in various states of historical accuracy. We ended up at Magnolia Plantation & Gardens. My favorite part was the swamp.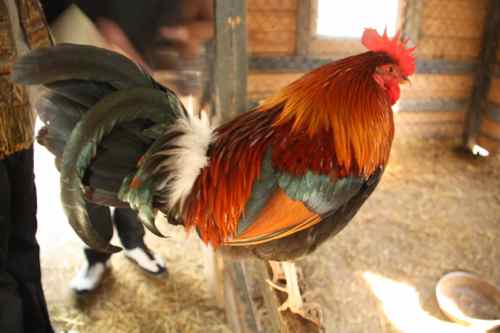 We got quite acquainted with southern cuisine on this trip, from modern to traditional. Fried green tomatoes, grits, collard greens, and macaroni and cheese were featured on almost every menu we encountered. Situated on the ocean as it is, Charleston also specializes in seafood.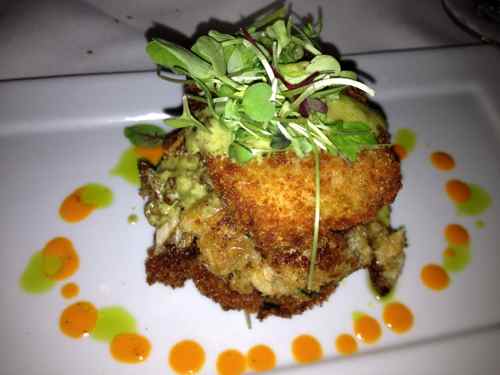 Our first dinner (we were a little tired for it) was at The Library, part of the Vendue Inn. Despite the slow and buggy cocktails that lead the meal, the rest of the dinner was delightful. Fried green tomatoes, seared scallops with crispy artichoke ravioli.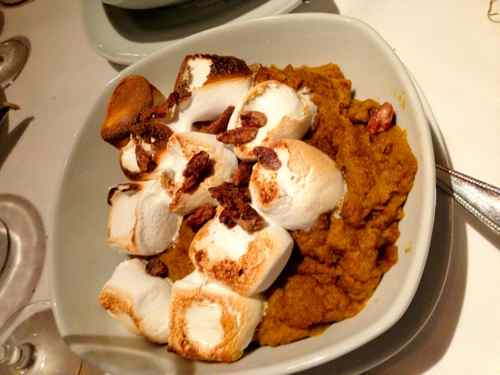 Christmas dinner was at Magnolias, where we stuffed ourselves on pan-seared scallops, blue crab bisque, shrimp & grits, pork chops, and giant side dishes of macaroni and cheese and sweet potatoes with marshmallows.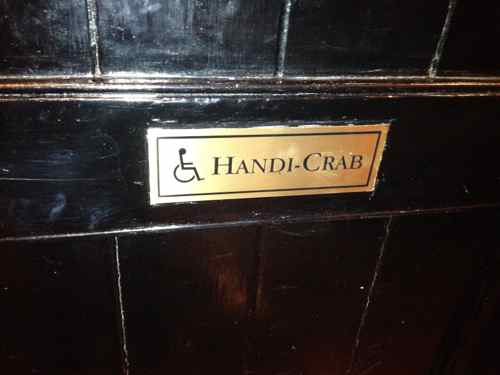 Another dinner was at Hank's, a seafood place with a strangely NYC feel. Muscles in white wine and garlic, she-crab soup, scallops, pecan pie.
Lunch one afternoon was at Poogan's Porch (pimiento cheese fritters, blackened flounder, crab cakes, okra, hoppin' johns); another day it was Southend Brewery for crab cakes and pale ale.
The Rooftop Cocktail Bar offered lovely sunset views and mint juleps that went down ever so easy. The Gin Joint dazzled us with its creative cocktails, fresh eggnog, and giant balls of ice.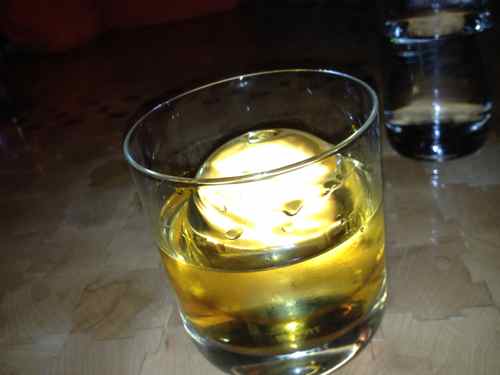 Seriously, I loved that ball of ice.