[This post gets a little long and technical. To sum up the juicy middle: we've recently come across some good solutions for watching blocked internet videos. If you're also an expat interested in watching British and American television online from other countries, read on. Otherwise, skip this post and go work on your Oktoberfest dance moves or something.]
As native English speakers who spend most of our time outside of the US and the UK, we are often looking for ways to watch American and British TV shows and movies on the internet. Unfortunately, most of the websites that work well in their home countries block visitors from abroad.
We have a VPN account that we can use to access these websites, but it isn't always the best experience. Using a VPN will slow down all of your internet traffic, sometimes so much so that you can't stream the video you were trying to watch.
Using Alternative DNS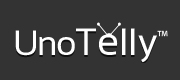 Recently there are a couple of companies that have started offering alterative DNS services that allow you to access regionally blocked internet content without using a VPN. We hadn't heard of the services until we were contact by UnoTelly/UnoDNS and offered a free subscription in exchange for an independent review. At first we were skeptical, but we were happy to discover that it is a legitimate company offering a useful service.
We've been using UnoTelly for about a month now and have been generally happy with the service. Once we had configured it on our home router, all of our computers and portable devices were able to access previously blocked content on Hulu and BBC without problem. (There are a few sites that haven't worked, but we usually move on and forget about it.)
Unblocking YouTube
Visitors to YouTube from Germany are probably familiar with the GEMA blocked messages. UnoTelly doesn't address that problem, but there is a free browser plug-in that does.


When you try to access a YouTube video that is blocked, you will see a short notification while the plugin works its magic. A few seconds later the video will start playing automatically.
Technical Thoughts
I'll try to offer a non-geeky explanation of how VPNs and and alternative DNS servers work. A VPN routes your internet traffic through a third party. Many VPNs offer encryption and can be used to hide your internet traffic from outsiders trying to spy on it. Most companies don't allow employees to access their internal network remotely without using a VPN. It is also a good idea to use a VPN if you are connecting to the internet via public WiFi at someplace like a coffee shop or a hotel.
If you are in Germany but use a VPN that is in New York, then your network communication with other computers on the internet has to get routed through New York. This makes it look to the rest of the internet like your computer is in New York, which is why you can access regionally restricted content using a VPN. The downside is that your internet traffic has to take a longer route to get to you. That means that your connection will be slower, particularly if the VPN route is congested with a lot of other users.
DNS acts like a phonebook for the internet. When you tell your computer that you want to go to http://www.zurika.com, your computer consults the DNS to find out the number (IP address) of the website. Internet traffic is routed via IP address, just like phone calls are routed by phone number. Alternative DNS services like UnoTelly change a few of the IP addresses in their "internet phonebook", but leave most of the numbers unchanged.
Google runs its own, not to modify any of the entries, but to provide a faster an more secure internet experience. Using an alternative DNS service like UnoTelly might slow your browsing experience. When I ran tests with it, UnoTelly was ~30% slower than the DNS service provided by our ISP. I can't claim that I noticed a difference in my normal internet usage though.
What are the security risks of using an alternative DNS service? First, just by the nature of how DNS works they will certainly know what internet sites you visit. I don't see much risk there unless you are paranoid. Further risks come down to how much you trust them and their own level of security. Some hackers attack DNS servers as a way of snooping on users internet traffic or worse. When you pick your DNS provider, you have to decide what your priorities are and who you trust. For me, UnoTelly appears to be low risk and the upside of accessing the internet content I want to see is more than worth it.