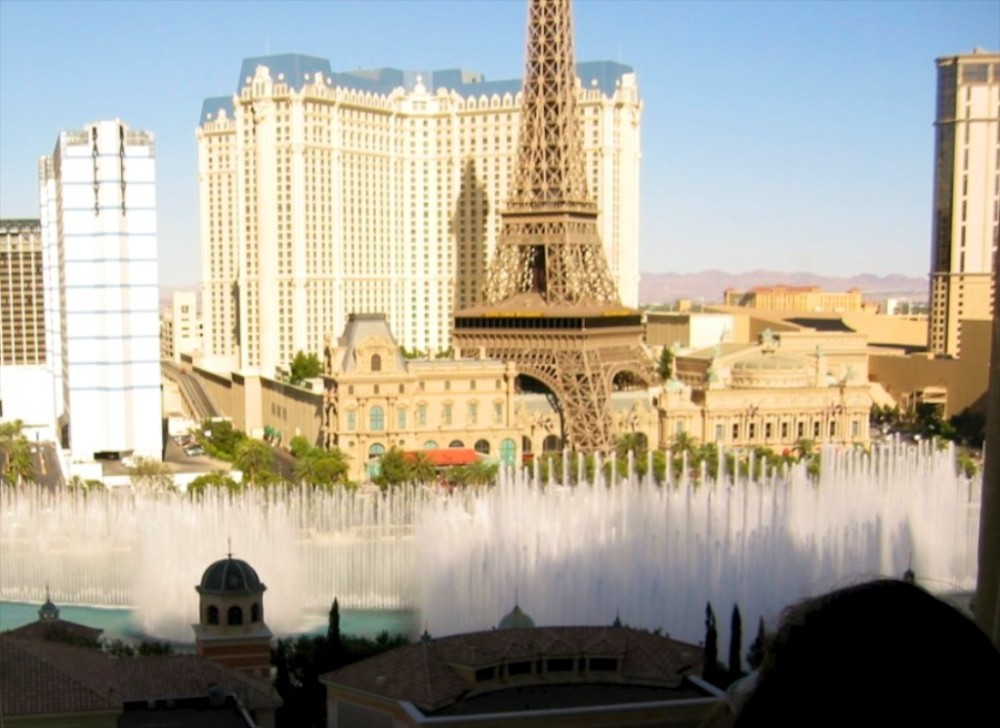 "They can probably get you a student visa. They kept saying how much easier it would be if we were married." A little over ten years ago, we were living in New York. The company I worked for had just opened an office in Milan, and I had been chosen to staff it. Scott was counting the days until he could quit his job on Long Island to come along. We were eating dinner at a new sushi restaurant downstairs from our apartment, and I was relaying the details of a long and tedious conference call I had had that afternoon with the Italian immigration lawyers.
"Why not?" Before the end of that dinner, because we are practical people, we had come to the conclusion that we should indeed get married. Because we are also silly and adventurous people, we had decided that this wedding should take place in Las Vegas. After all, what better place is there to do a quickie ceremony for immigration purposes? We walked home, did a little research on Vegas weddings, and booked flights for the next weekend.
"You're getting married!" exclaimed a German friend upon being casually told of our upcoming trip. Living in New York and married to a Nigerian, she was all too familiar with the world of immigration paperwork. No one else seemed suspicious of our motives for this last-minute jaunt to Vegas.
We checked into the Bellagio and phoned down to the concierge to find out our options. From our online research, we knew we had to go to the courthouse (conveniently open 24 hours on weekends) to apply for the marriage license, but we hadn't decided where to do the actual ceremony. The concierge recommended a couple of nearby wedding chapels. He also noted that he could just have a minister sent up to our room. We did have a lovely view of the dancing fountains, but ultimately decided on one of the chapels.
We rounded up our witness (my brother) and took a cab to the courthouse. In the foyer stood a table with a pile of forms and a big box of golf pencils. The marriage license application had "$65 APPLICATION FEE – CASH ONLY" printed large across the top.
"Crap, she's going to kill me!" The man standing next to us had not come prepared. He didn't need to worry, though, because the foyer of the Las Vegas courthouse also has a cash machine.
We finished filling out our forms and got in line. The couple in front of us was having a bit of difficulty. "I know I'm divorced, I just don't know what state it was in!" the woman pleaded with the clerk. When it was our turn, the clerk gave our papers a quick look, approved them, and handed us a big envelope on which she had drawn a big heart in ballpoint pen. "Congratulations!" she said. We headed back out into the oppressive midday sun to find a taxi to take us to our next stop.
"Did you get married by Elvis?" asks everyone always whenever we mention where we got married. Clearly, for storytelling purposes, we should have. Elvis was indeed available, but at the time we figured we didn't really want to sit awkwardly through the little private concert that came with getting married by the King. I know, I know. We chose wrong.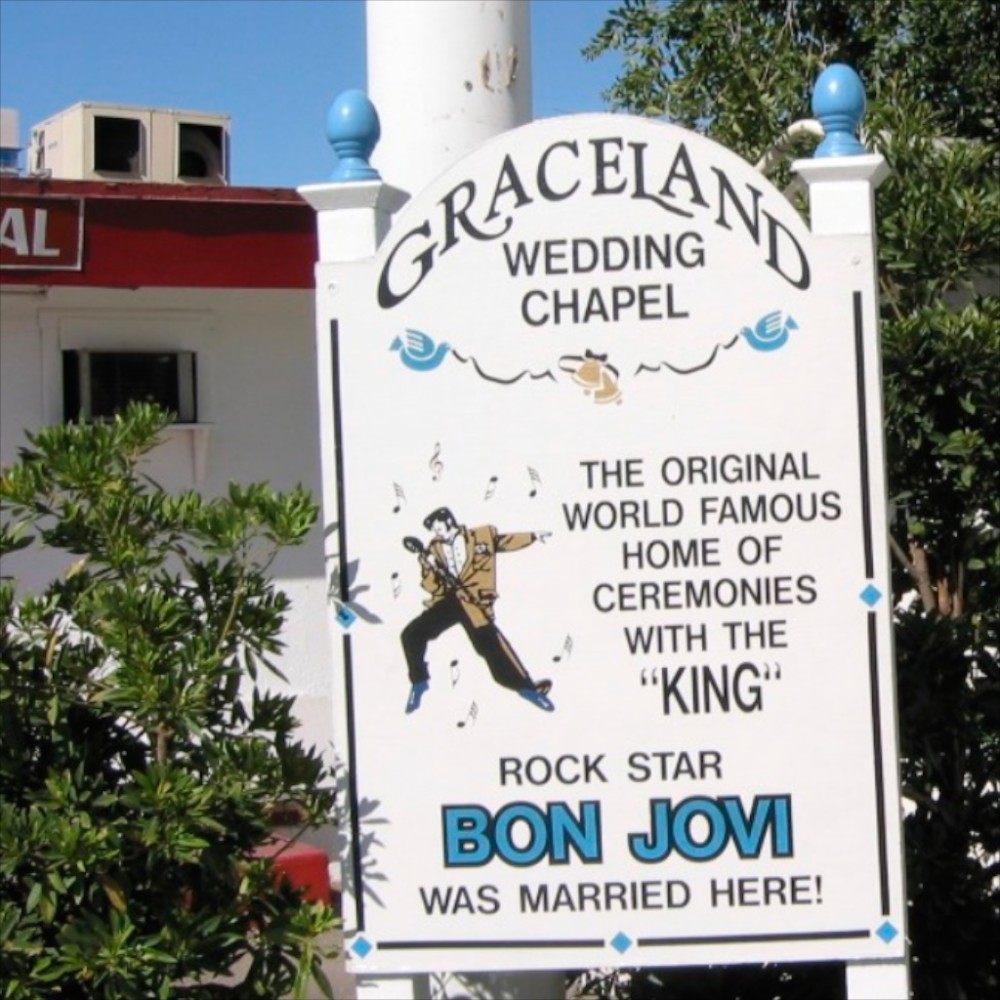 The Graceland Wedding Chapel has a big sign in front which informs the world that Bon Jovi got married there. To class up our ceremony a little (and send me into an uncontrollable laughing fit), Scott and my brother pulled off a little November Rain (just after the 3:00 mark) act before the ring exchange. We were pronounced husband and wife, paid the minister (cash again, we came prepared), and hopped in a taxi back to the strip. That night we went to see Penn and Teller.
A year and a half later, we had a wedding in Italy and celebrated with friends and family. Conveniently, we didn't have to worry about Italian paperwork for that one. Our Las Vegas marriage certificate has been translated, apostilled, and shuffled across the desks of countless bureaucrats over the past ten years. It's one of our most valued documents, taking up pride of place in our fireproof safe, right next to our passports.
Happy 10th anniversary, dear.